Casual short Mocha Brown 33
Product name
Casual short Mocha Brown 33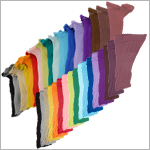 Standard accessories
When you purchase full wig with similar color color net, we will attach a wig net of the same color network & swimming cap type without exception.
It is a heat-resistant short curl wig that can be used as it is.
It is mash style with natural curl and rounded.
It can be used as it is without cutting.
It is a dark brown with strong redness.
| | |
| --- | --- |
| Specification | Tsutsuji type: 1" round skin top, heat resistant temperature: 356°F(180℃) 221°F~248°Frecommended(105℃~120℃) |
| Material | Fiber (not human hair.) |
| Manufacturer | Assist wig |
| Color | Mocha Brown (single color) |
| Length | Before: about 21 cm, width: about 23 cm, after: about 28 cm * Measured from tsunzu |
| Size | Free size up to 59 cm |
Tsutsuji is a slightly left specification to show more natural.
After checking the variations, please enter the quantity and put it in the shopping cart button.
Color variations
Category recommended items