Product name
Casual short Black 1B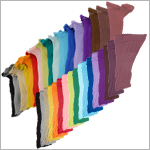 Standard accessories
If you purchase a full color wig with a similar color net, we will attach a net of the same color and a swim cap type wig net.
Heat-resistant short curl wig that can be used as is.
Mash style with natural curls and roundness.
It can be used without cutting.
It is standard black.
| | |
| --- | --- |
| Specification | Tsutsuji type: 1" round skin top, heat resistant temperature: 356°F(180℃) 221°F~248°Frecommended(105℃~120℃) |
| Material | Fiber (not human hair) |
| Manufacturer | Assist wig |
| Color | Black (single color) |
| Length | Front: Approx. 21 cm, Side: Approx. 23 cm, Rear: Approx. 28 cm |
| Size | Free size up to 59cm |
To make it look more natural, the whirlpool is slightly left-handed.
After checking the variations, please enter the quantity and put it in the shopping cart button.
Color variations
Category recommended items