★ Assist Original ★ Wig Holder Normal type
Product name
★ Assist Original ★ Wig Holder Normal type
It is a band that can fix the wig. Reduces pain caused by tightening the wig net!
[How to use]
① Put your hair together and wear a wig net.
② Put the occiput on the mesh part of the wig holder,
Wind while pulling.
③Adjust the position so that the lower end of the wig holder comes to the hairline, and attach the cloths together.
④Wear your wig and you're done!
| | |
| --- | --- |
| Material | Power net, soft velcro |
| Manufacturer | made in Japan |
| Color | beige |
| Length | Overall length: 60 cm (mesh part: 18 cm), vertical width: 6 cm |
| Size | One size fits all |
After checking the variations, please enter the quantity and put it in the shopping cart button.
Features and usage of wig holder
This is an introduction to the features and usage of the wig holder.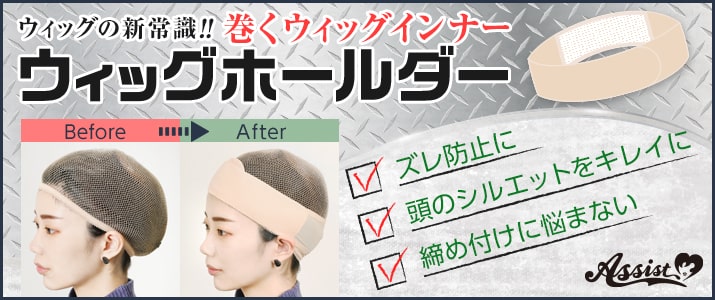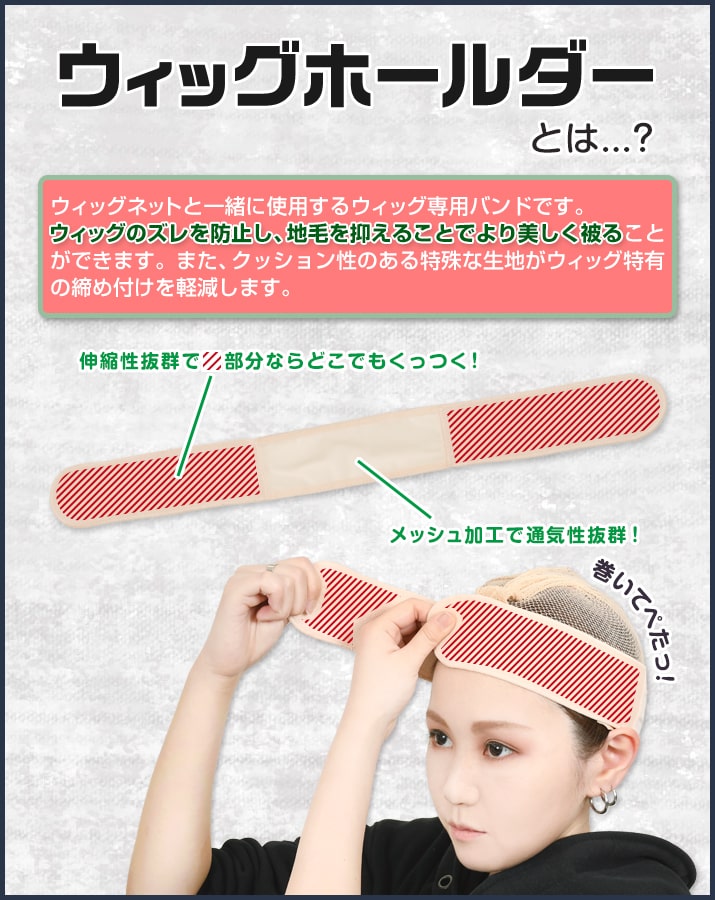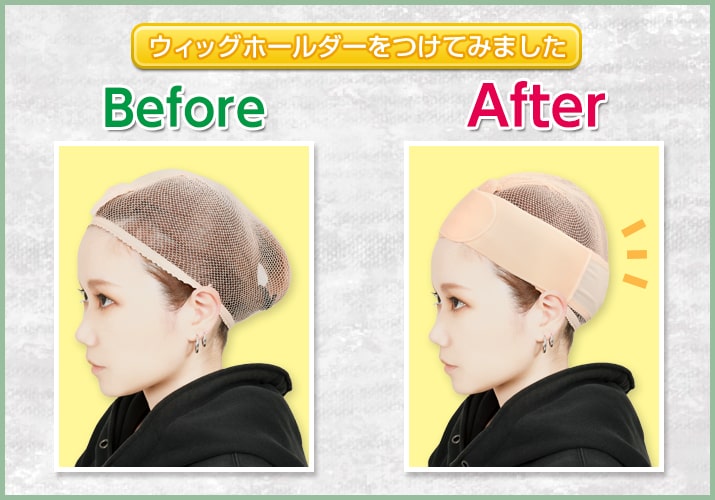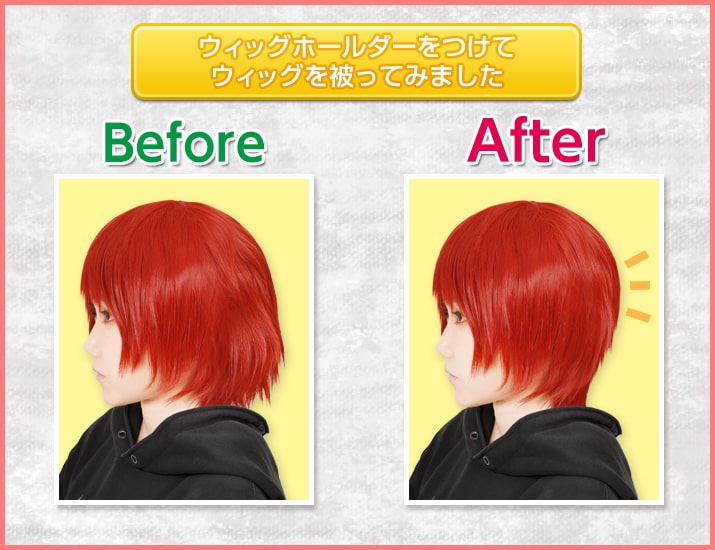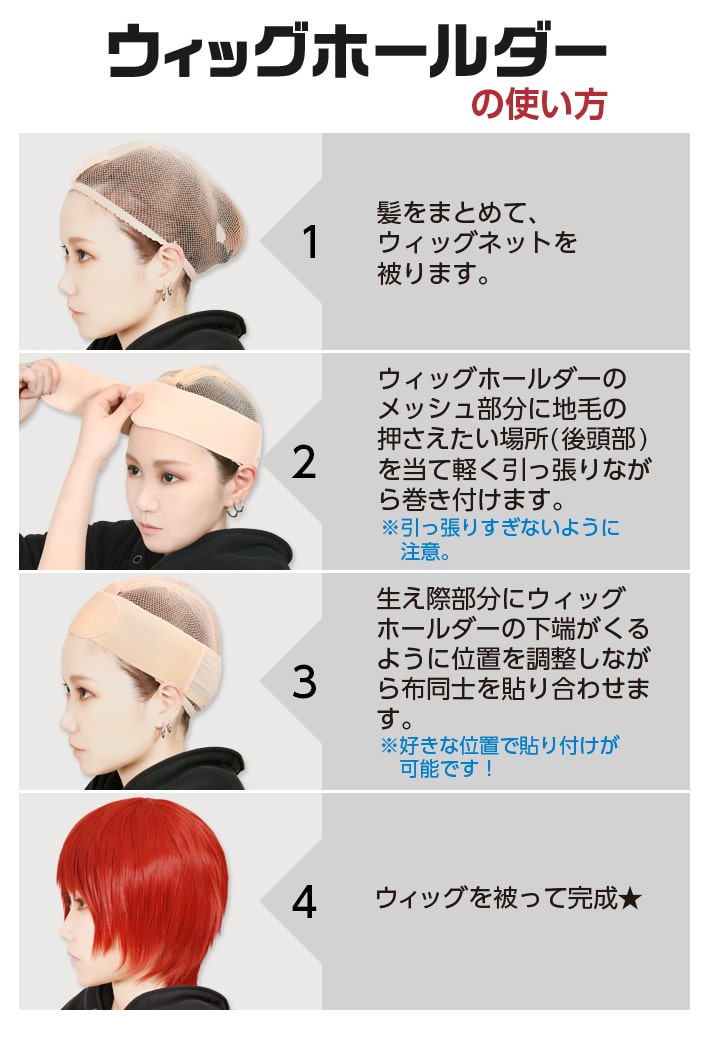 Product introduction video
How to use the inner "wig holder" for wigs
By using the "wig holder", you can prevent the wig from slipping and suppress the hair to make it more beautiful. In addition, a special cushioning fabric reduces the tightening peculiar to wigs.
Category recommended items