Ultra super long Black Brown 3
Product name
Ultra super long Black Brown 3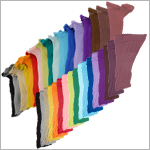 Standard accessories
If you purchase a full color wig with a similar color net, we will attach a net of the same color and a swim cap type wig net.
Heat-resistant long wig ideal for processing.
Heat resistant long wig longest about 160 cm long It is the length of industry No, 1Black brown (single color)
| | |
| --- | --- |
| Specification | Tsutsuji type: 1" round skin top,Heat Resistant Temperature Up to 356°F (180℃). 221°F~248°F(105℃~120℃) Recommended |
| Material | Fiber (not human hair) |
| Manufacturer | Assist wig |
| Color | Black brown (single color) |
| Length | Front: about 38 cm, Side: about 160 cm, Rear: about 160 cm * Measured from the whirlpool |
| Size | Free size up to 59cm |
* The color of the back and side of the product image is Yellow Shahn NUG-61.
* Ultra Super Long is very long, so if it gets entangled from the root, it will be difficult to repair. Please take care when handling. It is also recommended to purchase " Damage Care Spray Sarasarasan " and " TANGLE TEEZER (Hair Care Brush) " at the same time.
* Please refrain from returning or replacing due to entanglement or damage.
After checking the variations, please enter the quantity and put it in the shopping cart button.
Color variations
Category recommended items