★ Assist original ★ Hairline hidden seal 4 pieces
Product name
★ Assist original ★ Hairline hidden seal 4 pieces
The border with the skin is hard to come out! Make-up can be done from the top of the sticker!
・ It is hard to come out of the border of the seal and the skin ・ Excellent photo passing ・ Can make makeup from the top of the seal ・ Because it is a medical tape, it is kind to the skin
| | |
| --- | --- |
| Specification | It is 4 pieces. |
| Material | Rayon non-woven fabric, acrylic adhesive for skin application, release paper (single-sided release treatment) white |
| Color | Natural beige |
| Size | Vertical: 150 mm, Horizontal: 62 mm |
※ There may be some dirt, scratches, etc.

【how to use】
(1) Cut the cover with scissors to a suitable length with scissors. Cut the hide-and-seal seal a little larger than the hair part you want to hide.
※ The skin color part is a tape, the white part is a mount.
2 Stick the seal from the skin around the part of the hair you want to hide.
※ The trick is to stick firmly to the skin so that air does not enter.
Wearing 3 wigs is complete!
◆ When peeling off the hairline seal, please peel gently so as not to damage the skin. It becomes easy to peel off if you adjust oil based cleansing agent etc.

After checking the variations, please enter the quantity and put it in the shopping cart button.
Features of "Hairline Hide Sticker" which hides its hairline firmly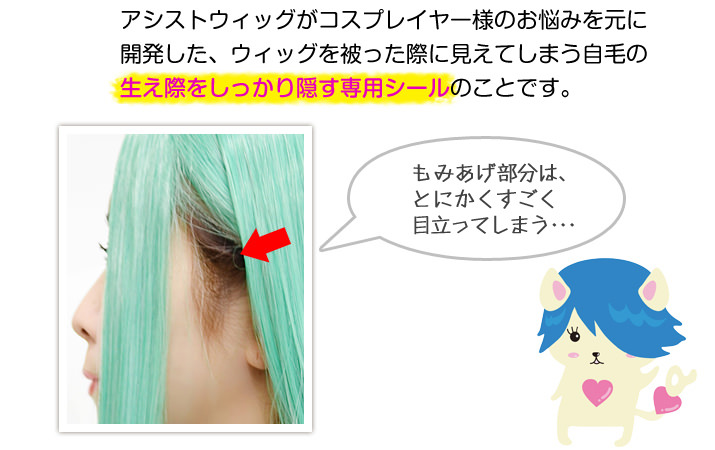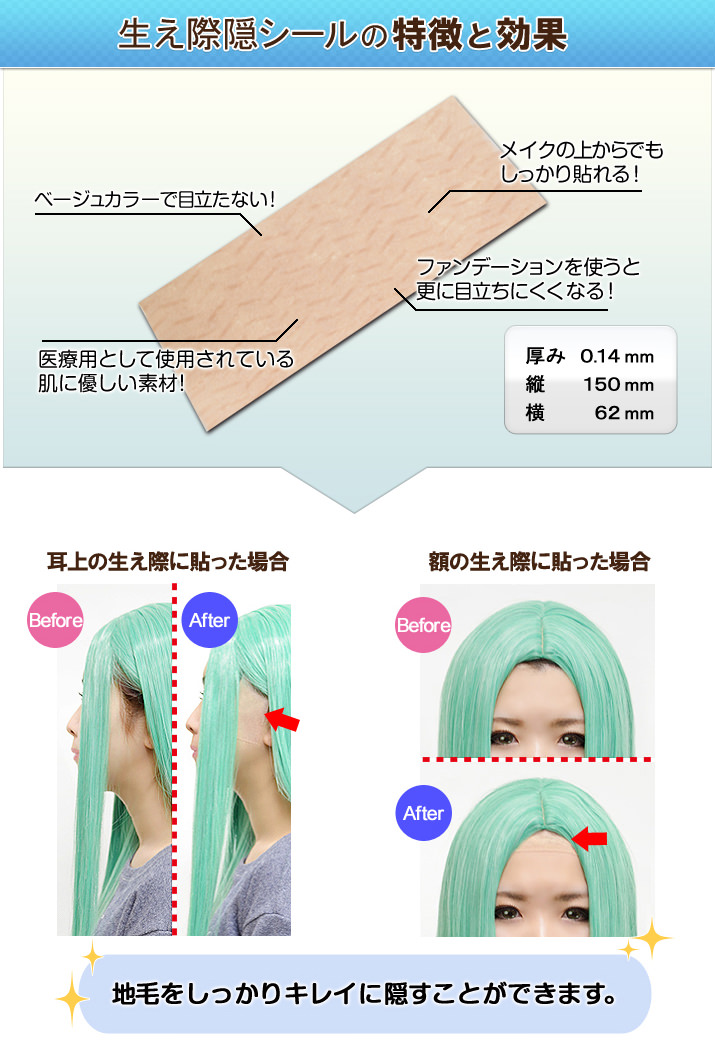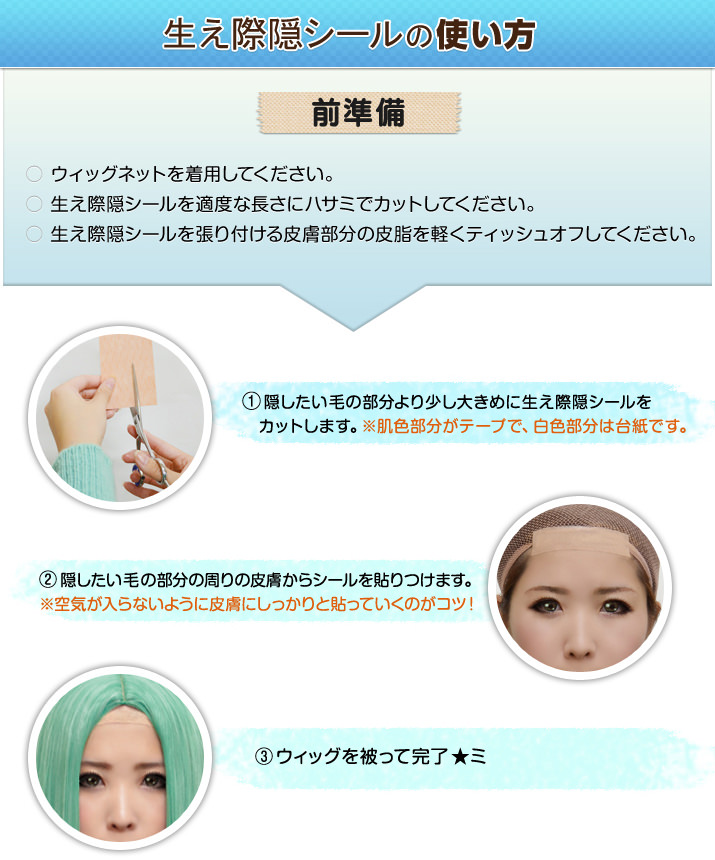 Category recommended items