★Perfect for men's clothing ★"Inner with Makipeta (with shoulder pads)"★

2022/05/27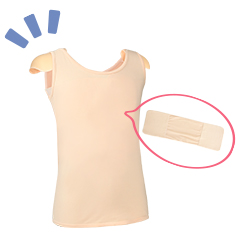 Easy and simple! An evolutionary item of the chest-busting "Makipeta"!
"Innerwear with Makipeta (with shoulder pads)"
is now available!
The tank top
+
makipeta
effect completes a neat male attire.
The shoulder pads
are attached for a
more complete men's outfit!
The cotton material is warm in winter and cool in summer!
Click here for detailed product information.