Softener For Wigs Silky Rich
*Convenience* What is a compare list?
Add the products you want to compare to the list, and you can see only the products you added to the list on the list page.
Introducing a softener for wigs! If you want to soak your wig in softener, this is it!
It is a softener made of materials specialized for wigs.
It gives the wig a soft and smooth finish and protects it from friction, damage and dirt.


・Container (approximately 2L) for the entire wig
・Water or lukewarm water
・This product


① Pour water or lukewarm water into the prepared container.
② Add this product and stir well.
*The standard amount to use is 2 to 3 L of water: 5 ml (1 cup of this product cap).
③ After soaking the wig and letting it blend in, leave it on for about an hour.
④ Rinse and dry well.
* Rinsing is OK with the same amount of water as the soaking water!
*It dries quickly when the towel is off!
⑤ Completion of the soft and smooth wig★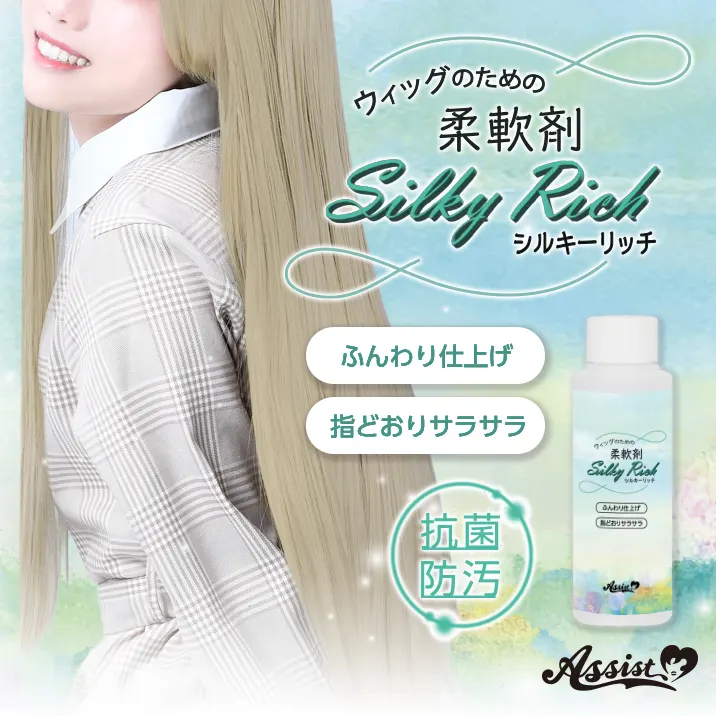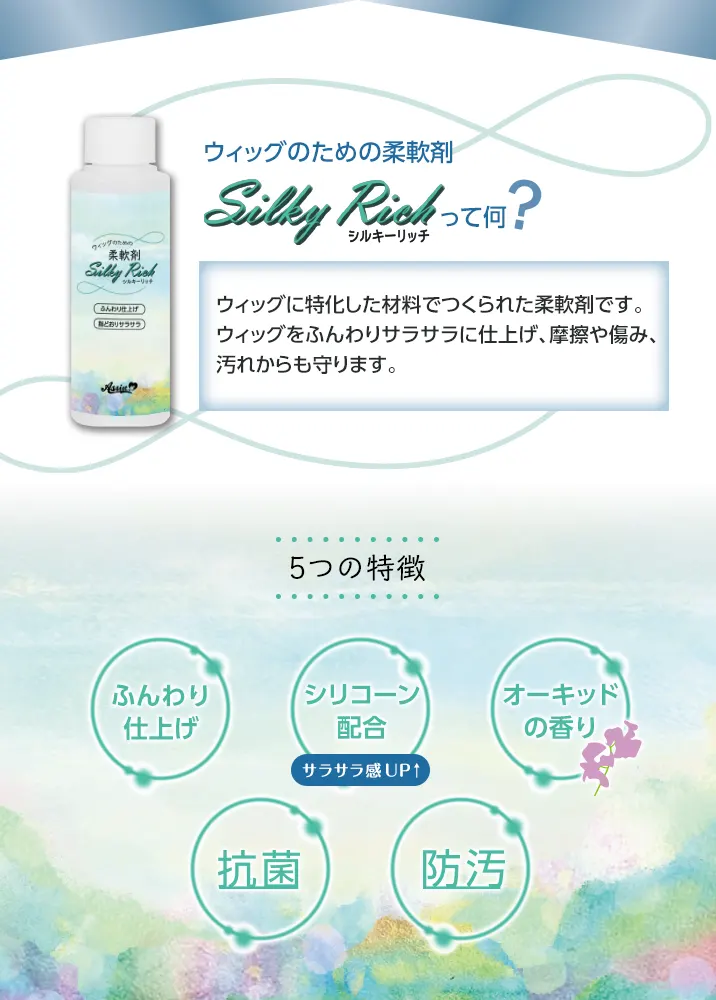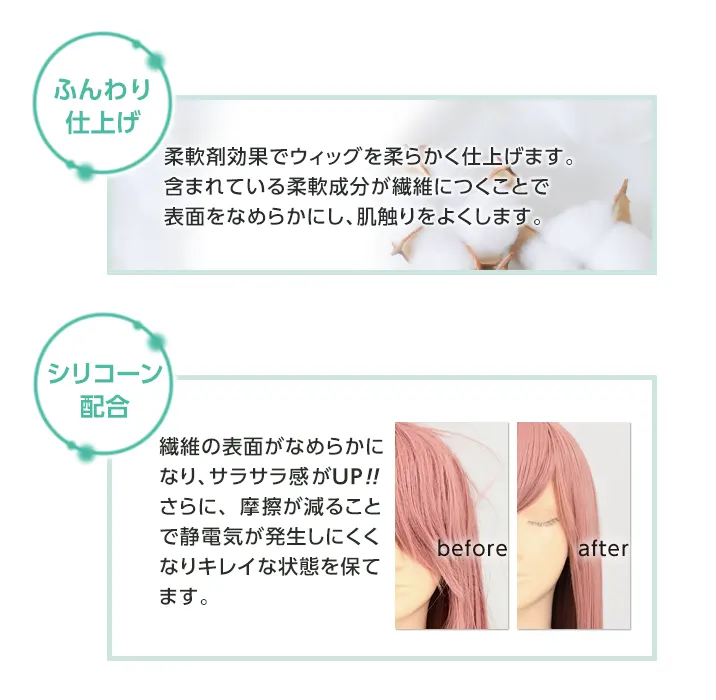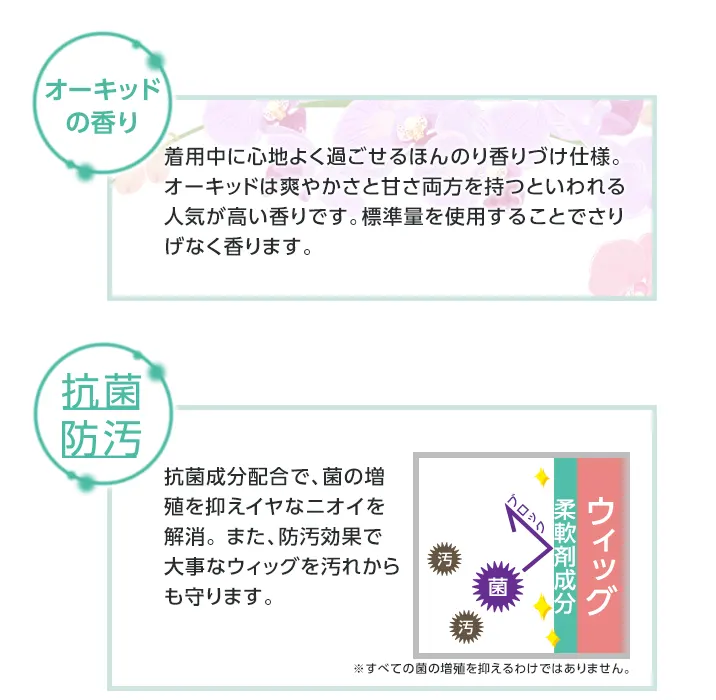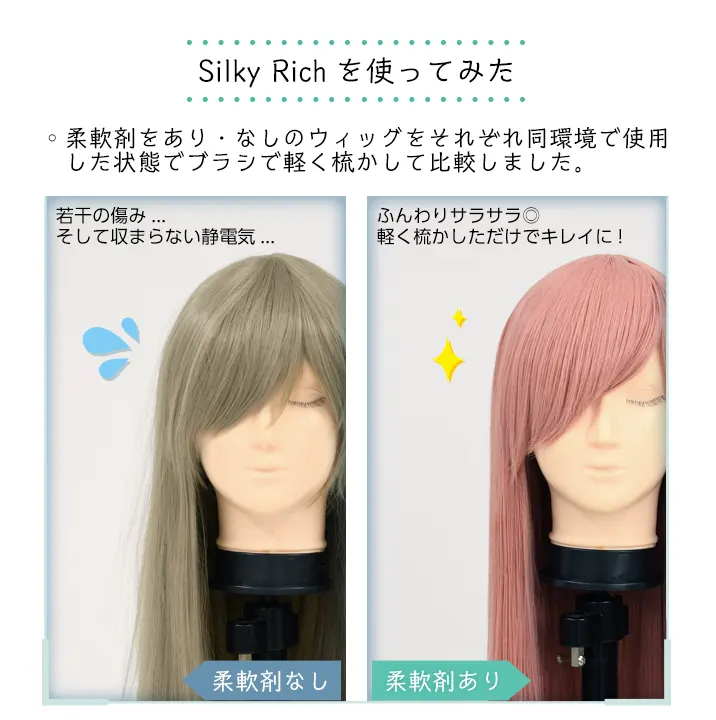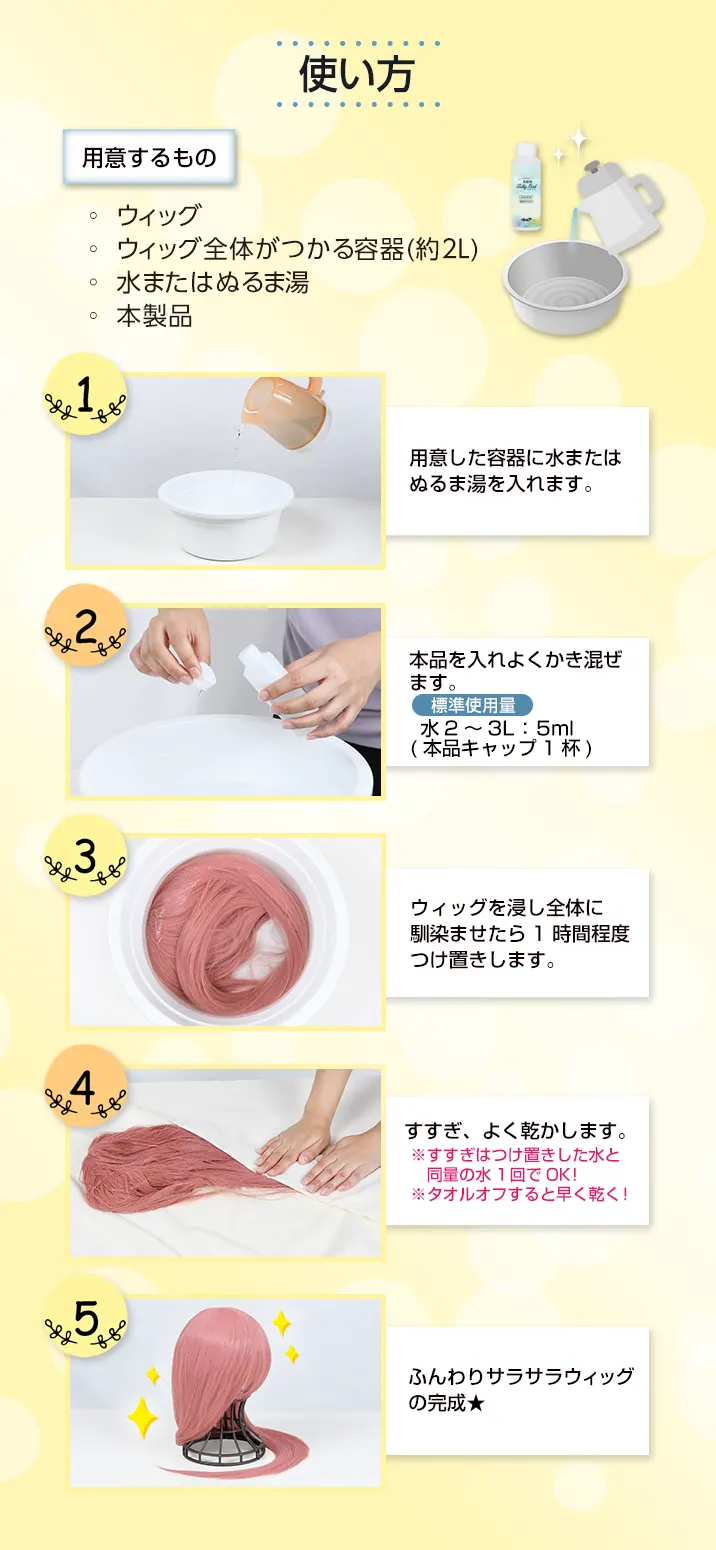 | | |
| --- | --- |
| Product ID | 30852 |
| JAN(EAN) code | 4573353720322 |
| Spec | Orchid scent (slightly scented to make you feel comfortable), silicone compound, antibacterial, antifouling |
| Weight/Capacity | 100ml (about 20 times) |
| Color | colorless transparent |
| Component | Surfactant (monoalkyltrimethylammonium salt), foam control agent, fragrance |
*This is not a drink. *After use, replace the stopper in the container. *Container specifications may change depending on the season. *Keep out of reach of children. *Do not use for any other purpose. *Do not mix with detergent or bleach. *Store away from high and low temperatures and direct sunlight. * If the undiluted solution gets on the stainless steel part of the washing machine, the floor, etc., immediately wipe it off with water. *Please make sure that the undiluted solution does not directly come into contact with the wig or clothing. *Use tap water for the final rinse (when using this product). *If it gets in your eyes, rinse thoroughly. *If swallowed, do not vomit, rinse your mouth immediately, and take measures such as drinking water. *If any abnormalities remain, consult a doctor.

USER'S VOICE