Off with Bubbles! Point Resetter
*Convenience* What is a compare list?
Add the products you want to compare to the list, and you can see only the products you added to the list on the list page.
You can fix your hairstyle with pinpoint!
Dense foam (no dripping foam type)
Fine bubbles penetrate firmly into the gaps of the hair.

A special formula that easily removes even hard-type hair styling products with detergency!
Removes thoroughly while protecting the hair quality of the attached part.

-Bergamot scent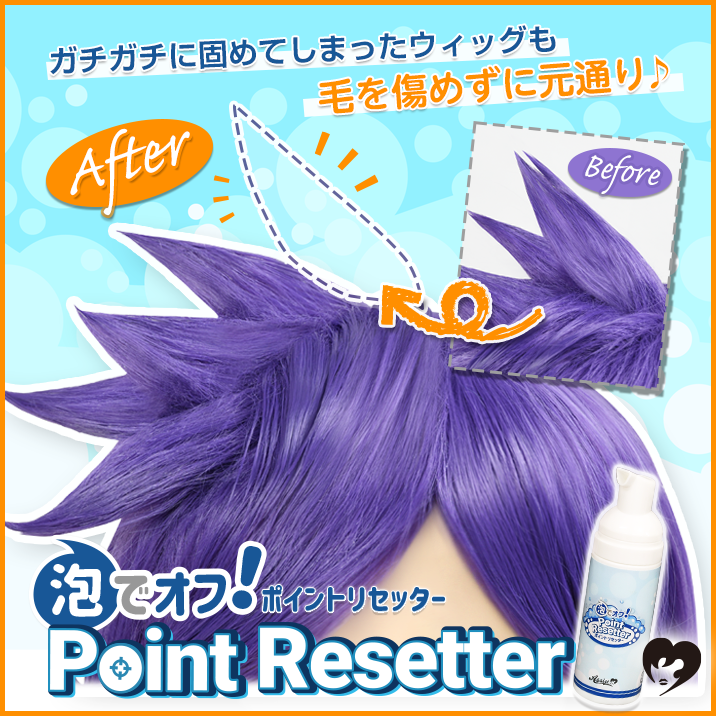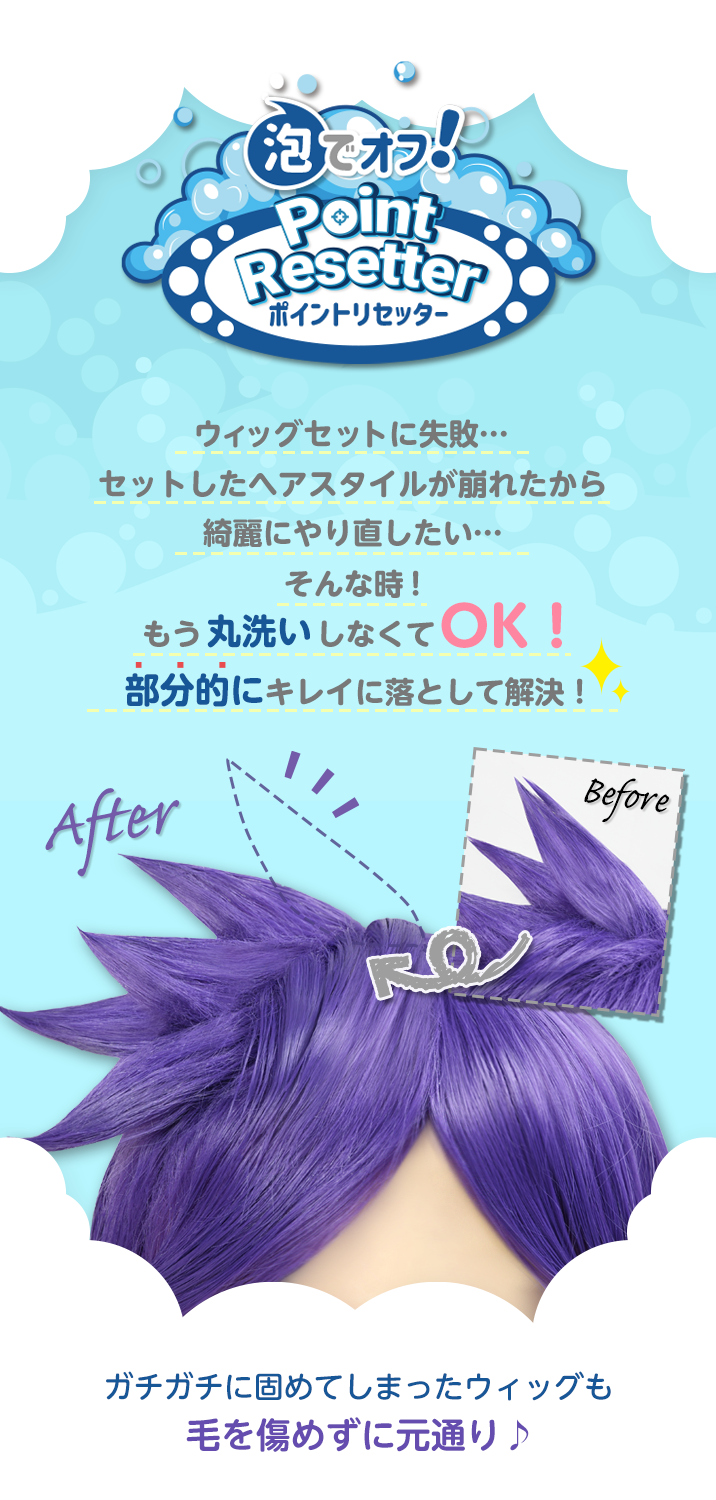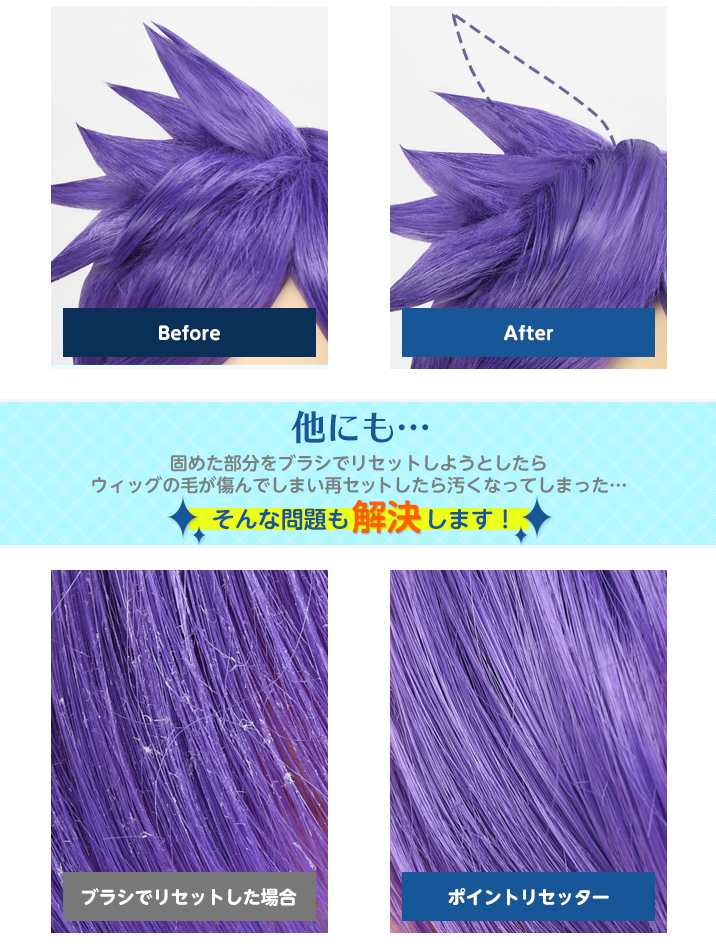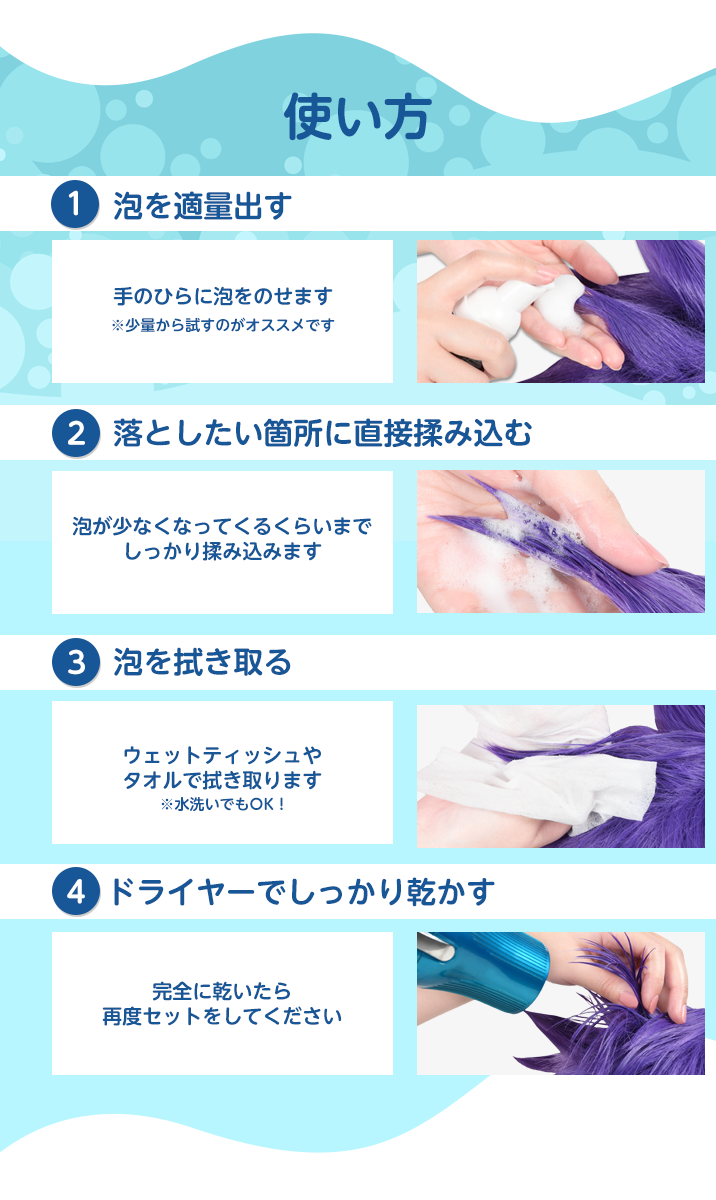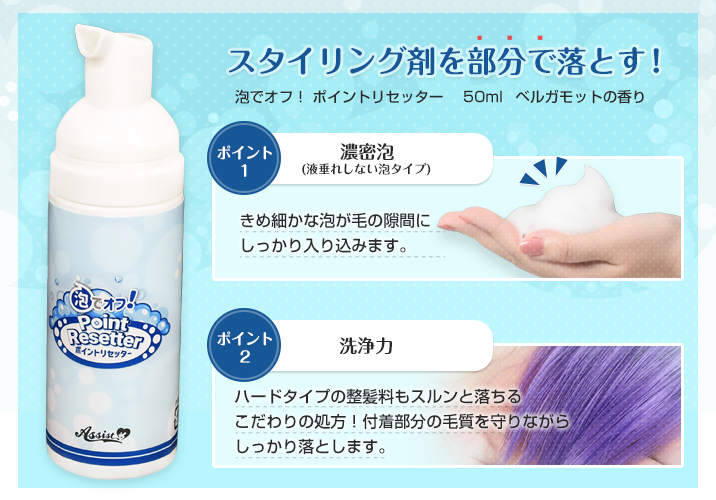 Product introduction video
How to use Point Resetter AS
The stiff wig is back to normal!?
Learn in 1 minute! How to use Point Resetter AS
| | |
| --- | --- |
| Product ID | 30851 |
| JAN(EAN) code | 4573353720315 |
| Spec | Cosmetic registered (can also be used on natural hair) |
| Weight/Capacity | 50ml |
| Component | water, ethanol, glycerin, etc. |
*Container specifications may change depending on the season.

USER'S VOICE