*Convenience* What is a compare list?
Add the products you want to compare to the list, and you can see only the products you added to the list on the list page.
You can create your own custom fangs!
What is FUNG?
It is a coined word that combines Fun and Fang.

- Uses materials actually used by dentists! (Thermoplastic resin)
●Can be made to fit your own teeth
●It can be easily softened with hot water


Freely and happily create your favorite fangs and teeth with hot water [FUNG]
Introducing a new item [FUNG] that allows you to create fangs and teeth that fit your own teeth.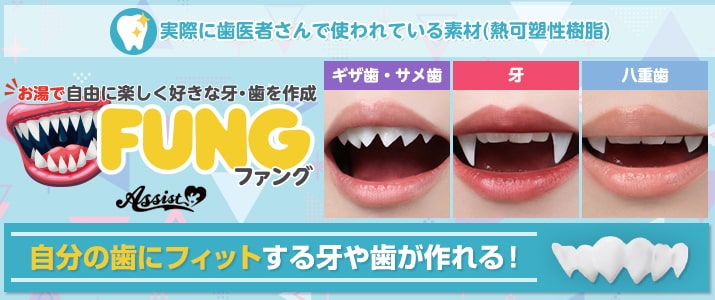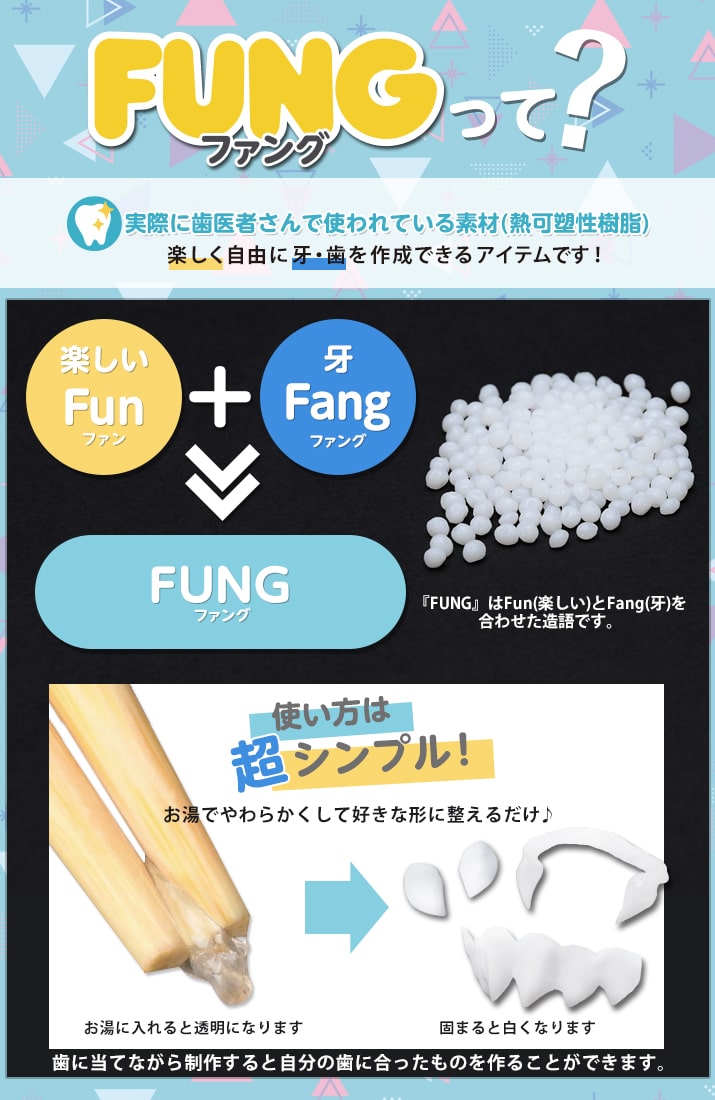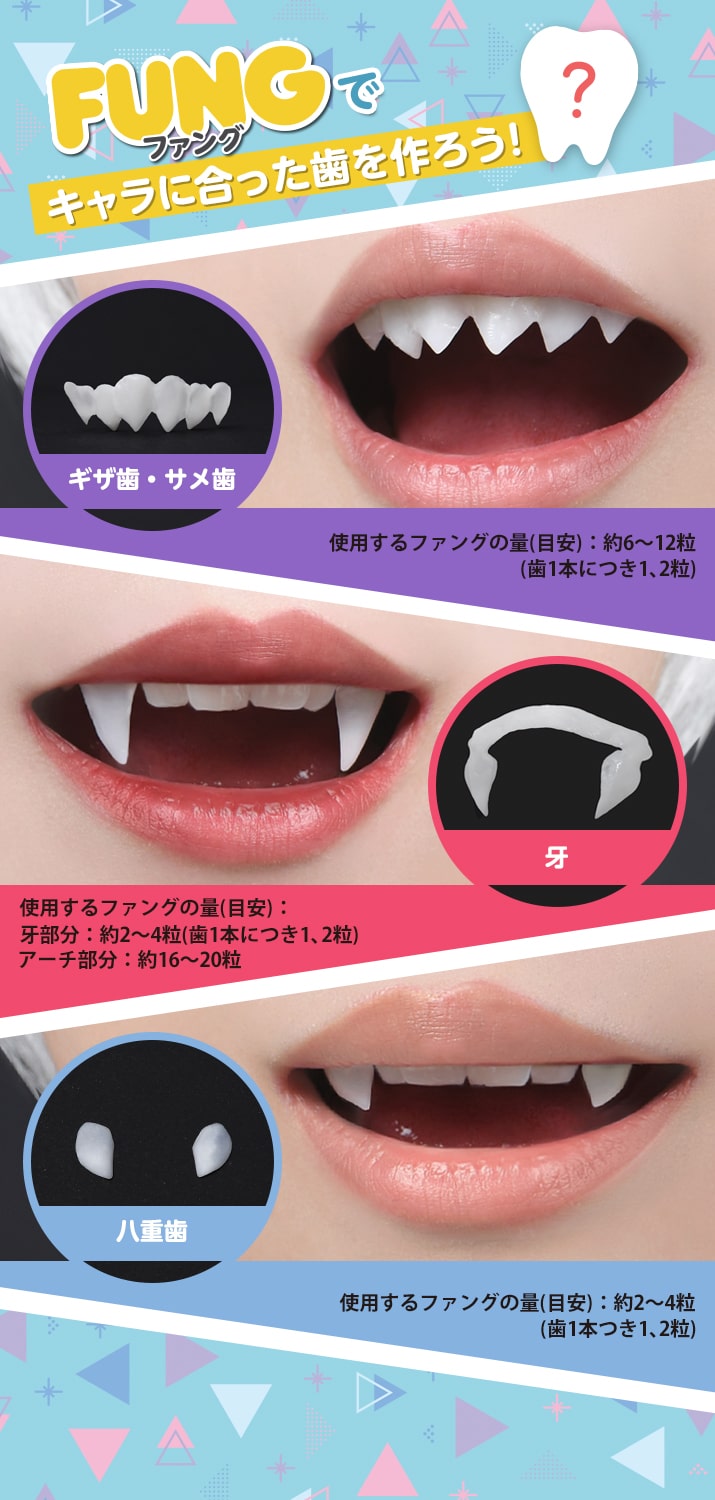 Product introduction video
How to use fangs (shark teeth/double teeth)
Making shark teeth and double teeth
How to use Fang (I used it)
Our staff actually tried it!
| | |
| --- | --- |
| Product ID | 30802 |
| JAN(EAN) code | 4573353720049 |
| Material | hydro plastic |
| Color | white |
| Size | 5g |
| Component | hydro plastic |
*Please be careful not to get burned or swallowed by mistake.
*There may be some stains, scratches, etc.
*Please use after washing with water after disinfecting with alcohol. Do not sterilize with boiling water as it may cause deformation.
* After use, use your fingertips with water to gently scrub and wash.
*Avoid using toothpaste as it may damage the surface and lead to discoloration.

*If it doesn't fit your teeth well, we recommend making it with a smaller amount of fang.

USER'S VOICE