Wig Holder Long Hair Type Beige
*Convenience* What is a compare list?
Add the products you want to compare to the list, and you can see only the products you added to the list on the list page.
It is a band that can fix the wig. Pain caused by tightening the wig net is also reduced!
[How to use]
① Put your hair together and put on a wig net.
(2) Place the area (occipital region) where you want to hold the hair on the mesh part of the wig holder and wrap it while pulling lightly. * Be careful not to pull too much.
③ Stick the cloths together while adjusting the position so that the lower end of the wig holder is on the hairline. * You can fix it in any position you like!
④ Complete with a wig ★
Wig holder features and usage
Introducing the features and usage of the wig holder.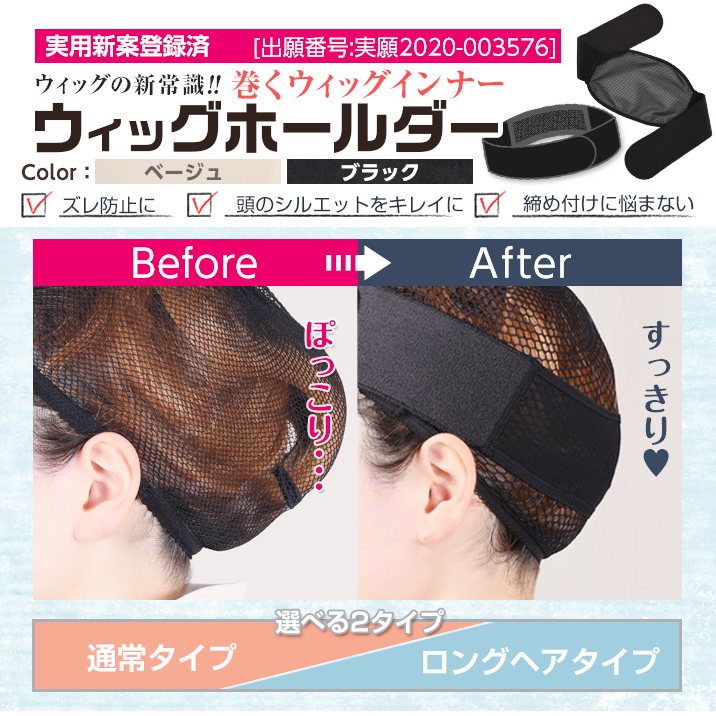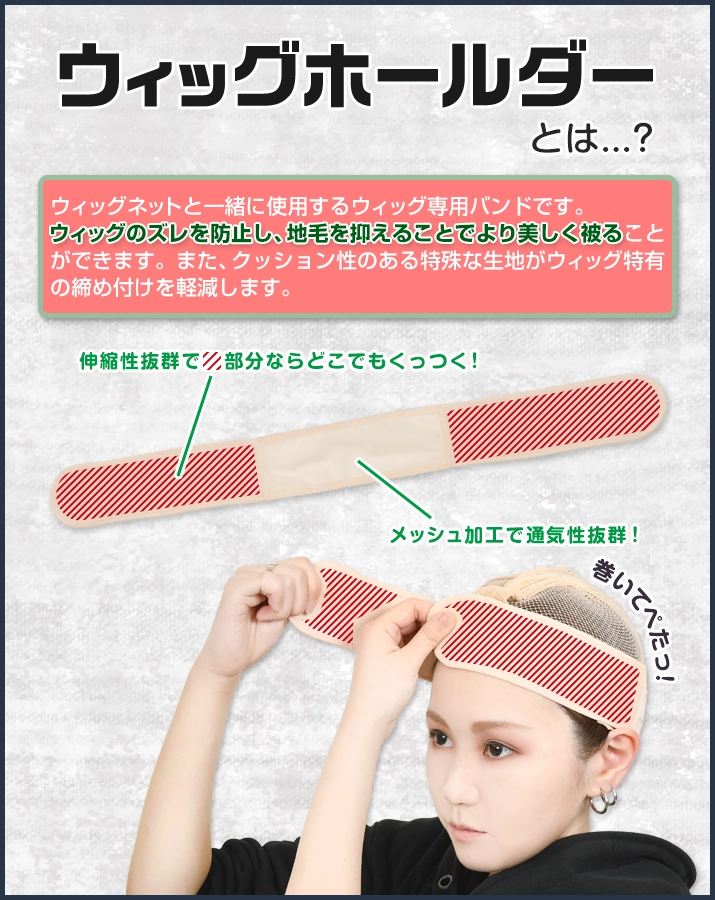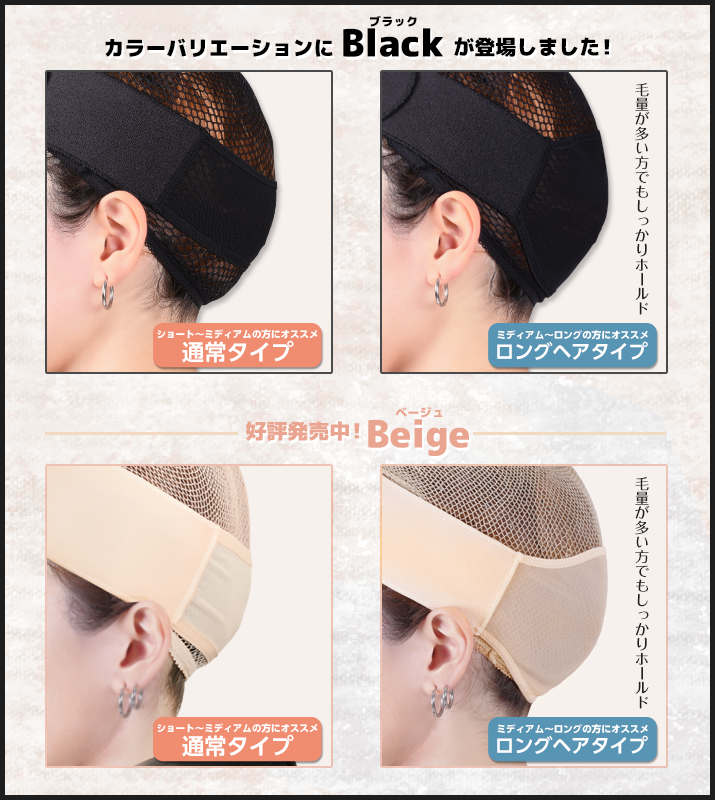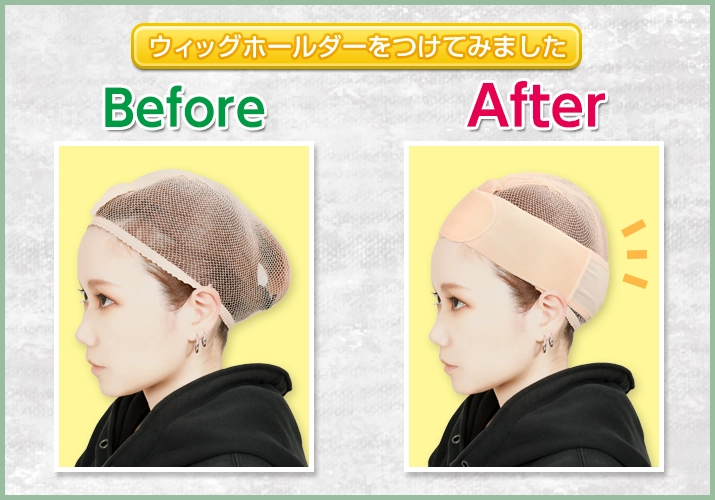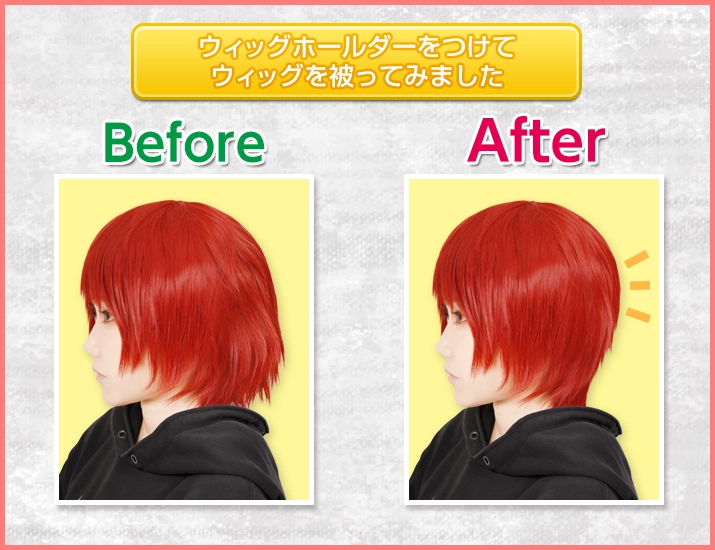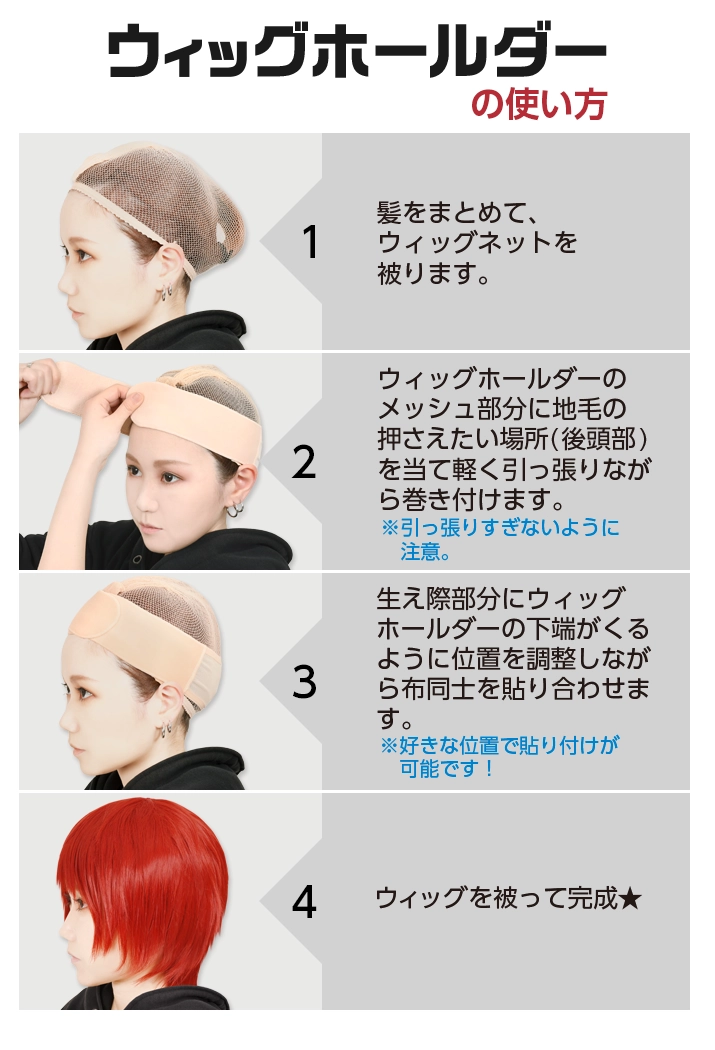 Product introduction video
How to use the inner "wig holder" for the wig
This video introduces how to use Assist's original wig inner "wig holder".
| | |
| --- | --- |
| Product ID | 27564 |
| JAN(EAN) code | 4573353701178 |
| Material | power net, soft velcro |
| Manufacturer | made in Japan |
| Color | beige |
| Length | Total length: 60 cm (mesh part: 18 cm), vertical width: 6 cm (maximum: 11.5 cm) |
| Size | free size |

USER'S VOICE