Damage Care Spray Sara Sara Big
*Convenience* What is a compare list?
Add the products you want to compare to the list, and you can see only the products you added to the list on the list page.
[4 times the normal size!] A treatment mist that cares for wig damage and entanglement.
A treatment mist originally developed with a focus on gloss and smoothness.
It wraps your hair tightly, suppresses damage and static electricity, and leads to smooth hair.
Ideal for entanglements and damage that could not be repaired with wig spray alone.
Trigger type that does not get tired easily!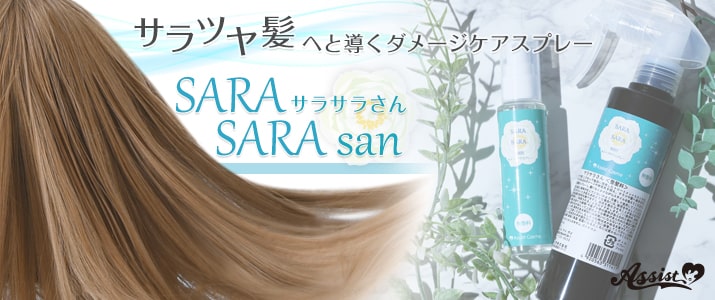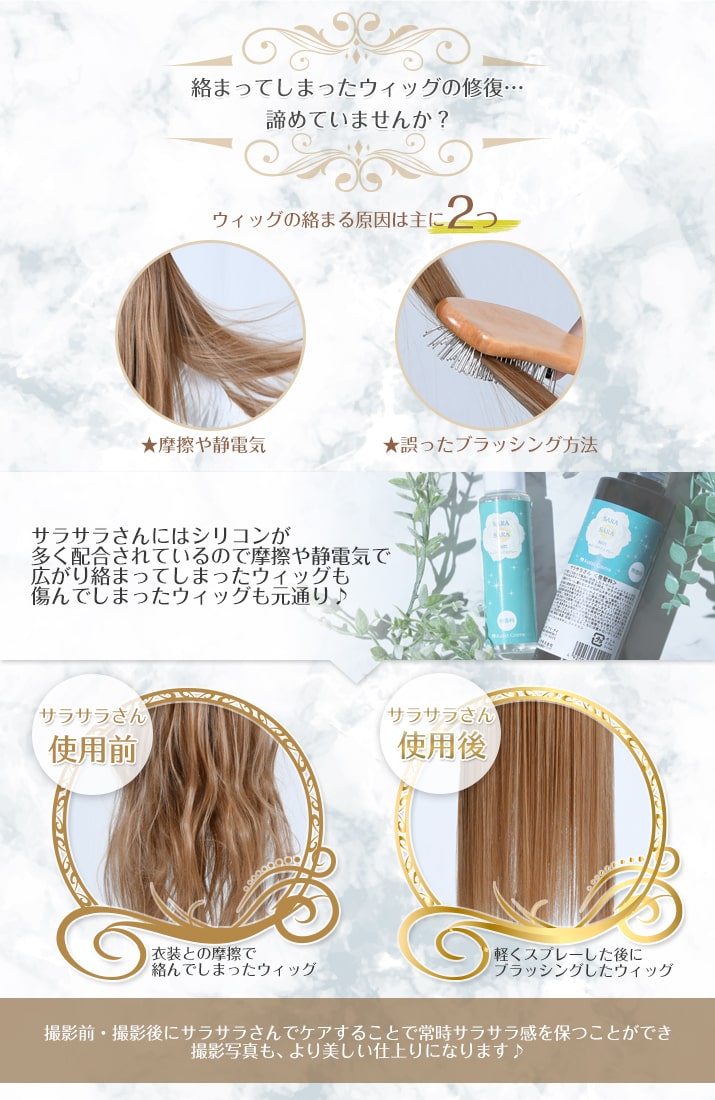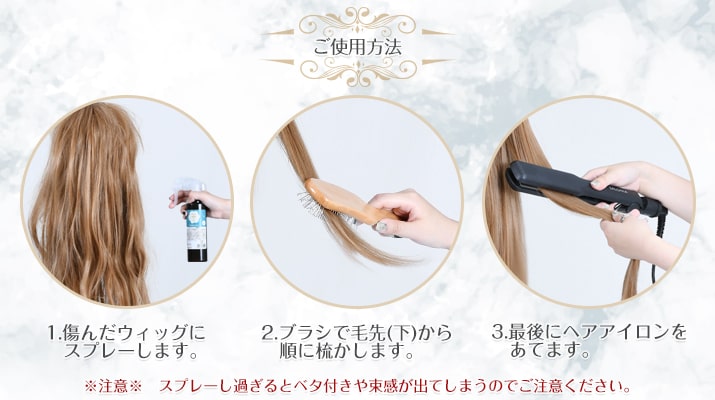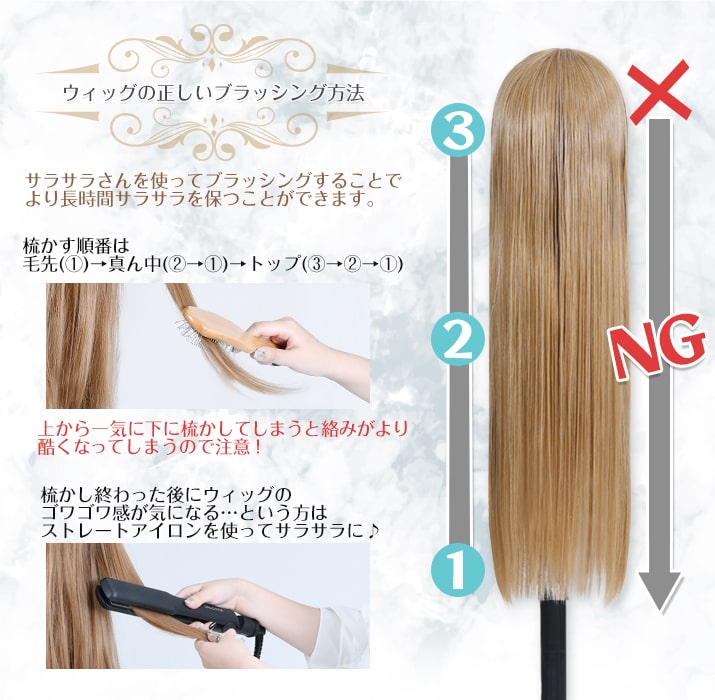 | | |
| --- | --- |
| Product ID | 28513 |
| JAN(EAN) code | 4920563311411 |
| Spec | Since it contains silicon, it becomes smooth and smooth. Since it is registered as a cosmetic product, it can also be used for natural hair. |
| Weight/Capacity | 200ml |
| Component | Cyclopentasiloxane, dimethicone |
[How to use]
(1) Spray an appropriate amount on areas where you are concerned about damage or entanglement.
② Gently comb with a comb or brush.
③ Lightly dry with a hair dryer or iron and you're done!
* If it adheres to the floor, it will be very slippery, so wipe it off when it adheres.
* Package design may vary depending on the season. Please note.

USER'S VOICE