★Explore!★ "3D False Eyelash Series" Released!!

2023/06/05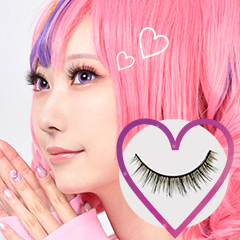 Selfies ☆彡 Others ☆彡 You can enjoy all of them!
"3D false eyelashes"
☆New release with a new lineup!☆
♡It's like a 3D eyelash extension!!
Natural volume up♪
♡ Ultra-fine bristles for a light fit ♪
Perfect for long-time shooting!
Selectable for each character
♦Extra-thin long soft eyes
♦ Clear feather eye
♦ A feeling o bundle that shines ♪ Pacchiri Eye
♦ Petite Fluffy Eye
♦ Petite Eye
…and more!?
Get eyelashes that look great in cosplay☆彡
【Click here for details】