★Recommended for Cautious People★ Cut Razor for for Wigs Now On Sale!!

2023/04/03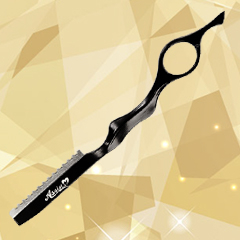 I'm not good at cutting wigs...
It takes courage to cut with scissors...
What should I do if I fail? );
"Cut Razorfor wigs" is on sale!
Wig cut cautious people!
A full-fledged yet easy wig cut item is now available☆彡
Just slide it to use!
Both roles of scissors and scissors are completed with one!
Those who are not good at cutting wigs with scissors
Those who want to fine-tune the wig
Dramatically improve the quality of your wig with this one!
★Click here for details★
[Cut Razor for Wig]
[Cut Razor for wigs with 3 replacement blades]