"Gold Mascara" & "Beige Mascara" Appearance!!

2022/09/22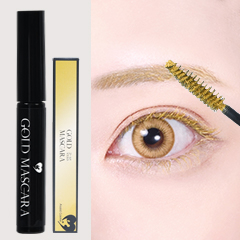 Assist color mascara series
"Gold Mascara"
&
Introducing "Beige Mascara"
!!
Since the brush is a straight type, the power to comb the eyelashes is strong,
The feature is that a lot of liquid can be applied!
It is a wire brush, so it can be applied evenly.
Gives color to both your own eyelashes and false eyelashes.
Water
photography is also OK.
○Get natural eyelashes that match your bright hair color!○
Click here for detailed product information
Ideal for blond character eyebrows and eyelashes◎
gold mascara
Ideal for erasing eyebrows and lower eyelashes◎
beige mascara
Click here for detailed product information on other colors
white mascara
pink mascara