Natural layer new color 2nd appearance!
2022/09/16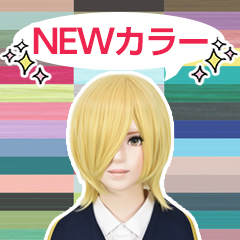 ★New colors available!★
"Natural Layer"
A new standard for short wigs!
[New color ★ second edition ★] is now available in the natural layer!
More color variations
What [all 143 colors!! ]
・Beautiful silhouette
・Amount of hair that is easy to arrange
・Firm coverage up to the chin line
Exactly...
A style for [short characters]!
Please take advantage of this opportunity!
Click here for detailed product information