Assist Online Shop Renewal!!

2022/08/23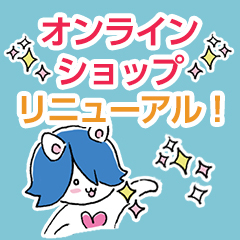 Thank you for always using Assist.
We have completely renewed our online store!
In this renewal, we will make it possible for more customers to use it comfortably.
We have renewed the online shop to be easier to see and easier to shop.
We will continue to strive to further enhance the content,
Thank you for your continued support.
Please enjoy shopping at the reborn assist online shop.