Super Strong Double Sided Tape (MechaPita!!)
*Convenience* What is a compare list?
Add the products you want to compare to the list, and you can see only the products you added to the list on the list page.
Because it is strong, it sticks firmly and does not break your precious creation!
Modeling, costumes, repairs, and reinforcements are solved with this one!

◆ 3 sizes to choose from ◆
・10mm Recommended for attaching narrow surfaces of bias tapes and boards
・20mm Suitable size for all-round use Recommended when you are unsure
・50mm Recommended for pasting cloth or patterns on large surfaces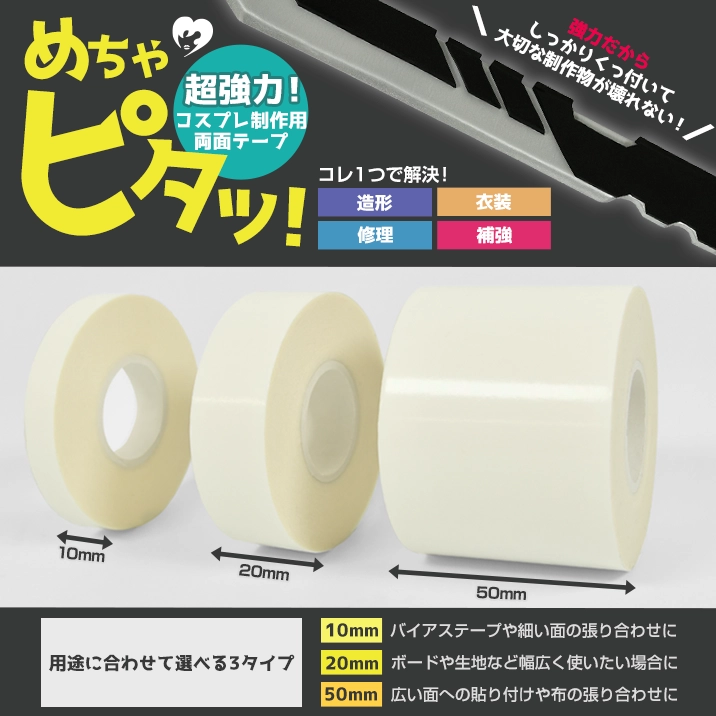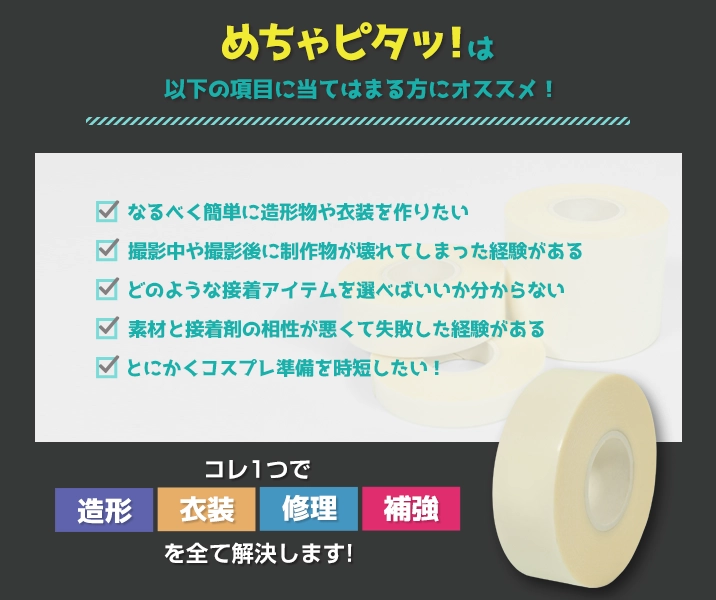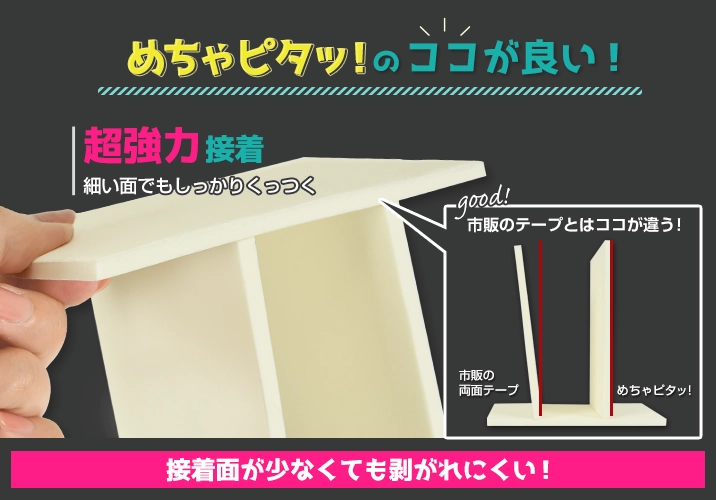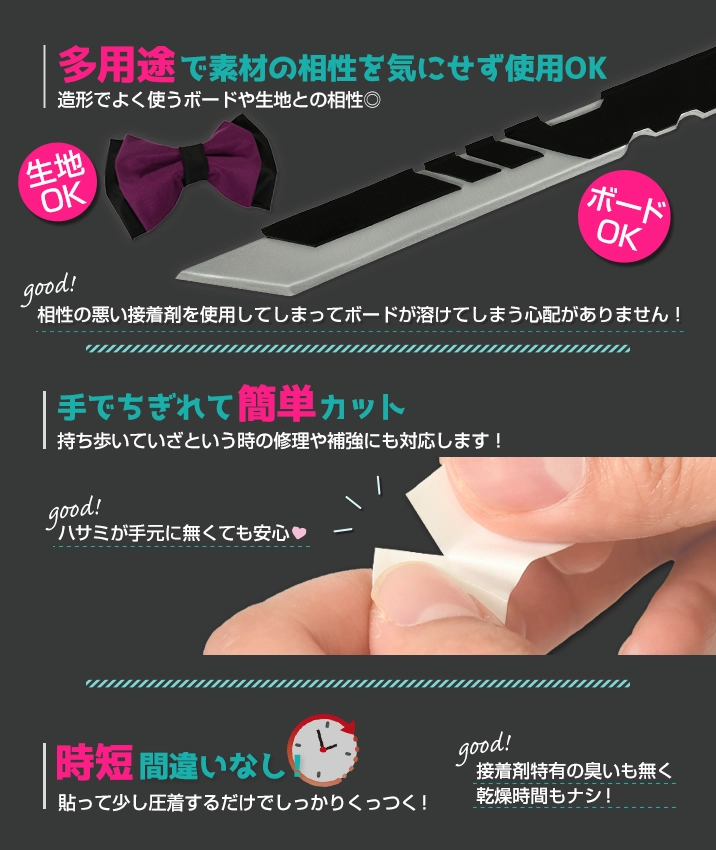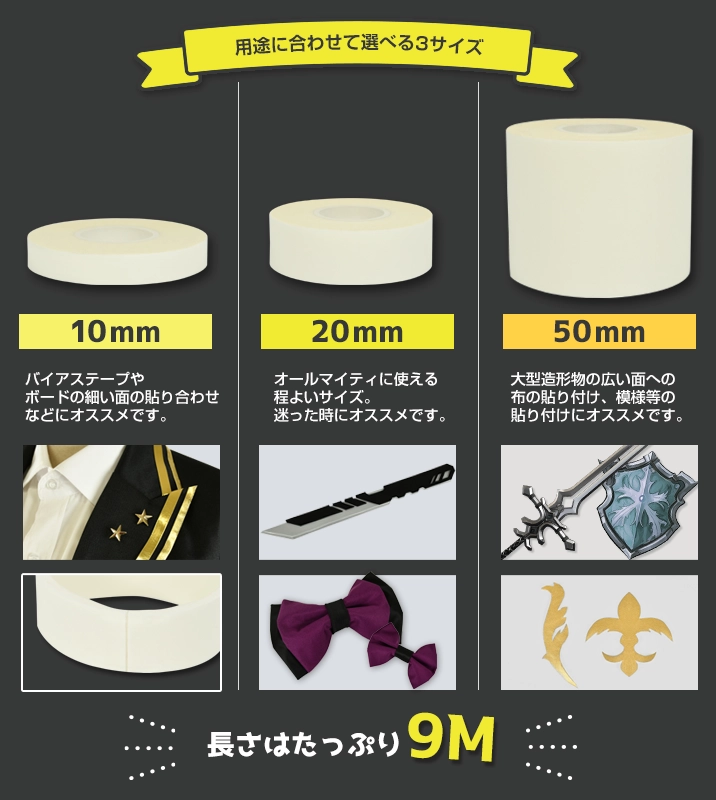 Product introduction video
I compared the strength with commercially available double-sided tape
| | |
| --- | --- |
| Product ID | 32288 |
| JAN(EAN) code | 4573353729790 |
| Material | Acrylic adhesive, release paper (single-sided release treatment) |
| Length | 9M roll |
| Size | Width: 10mm |
| Accessory | Adhesion prevention paper (2 sheets) |
*Please see the product image for how to use.
*There may be some stains, scratches, etc.
[Precautions for storage]
・Store in a cool place out of direct sunlight, avoiding high temperatures and humidity.
・Since the adhesive strength is very high, be sure to store the tape with the anti-adhesion paper attached to the side.


USER'S VOICE