*Convenience* What is a compare list?
Add the products you want to compare to the list, and you can see only the products you added to the list on the list page.
It is a shape memory type gel that is ideal for expressing tears and sweat.
* Renewal version of NAMIDA GEL AS.
●Tears and sweat can be expressed just like the real thing.
●Do not miss a moment with shape memory specifications!
●Ideal drop shape allows for multiple shots
●Tube mouth is thin, allowing for delicate expressions
●Because it's a gel, it won't harden and can be reapplied as many times as you like
●It's as light as water! ♪
●It does not irritate the skin and contains hyaluronic acid as a moisturizing ingredient, so you can simply apply it to your skin after use.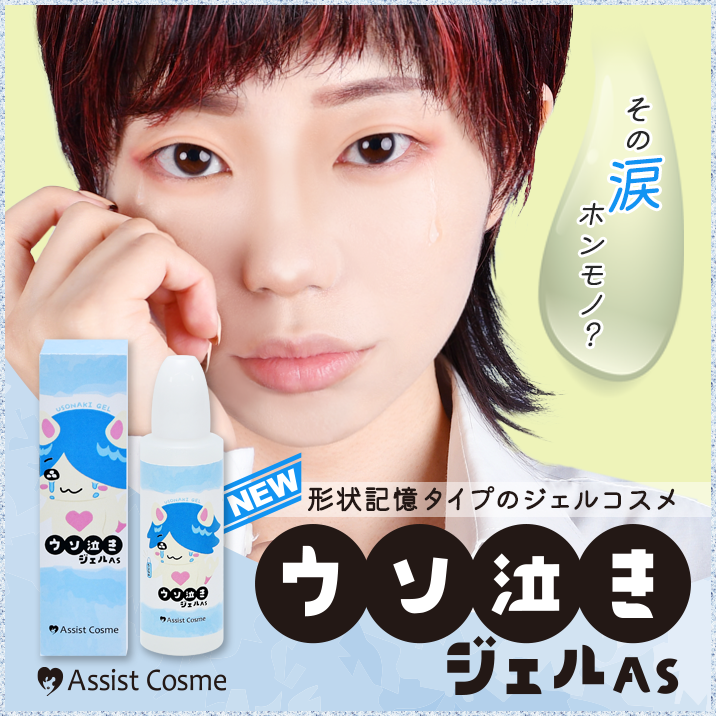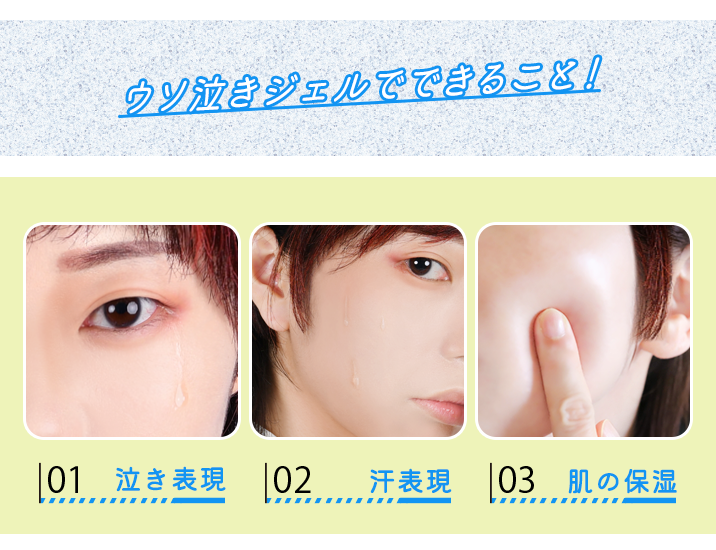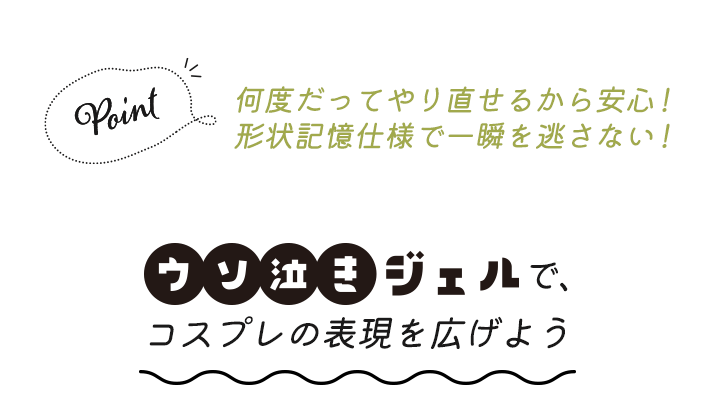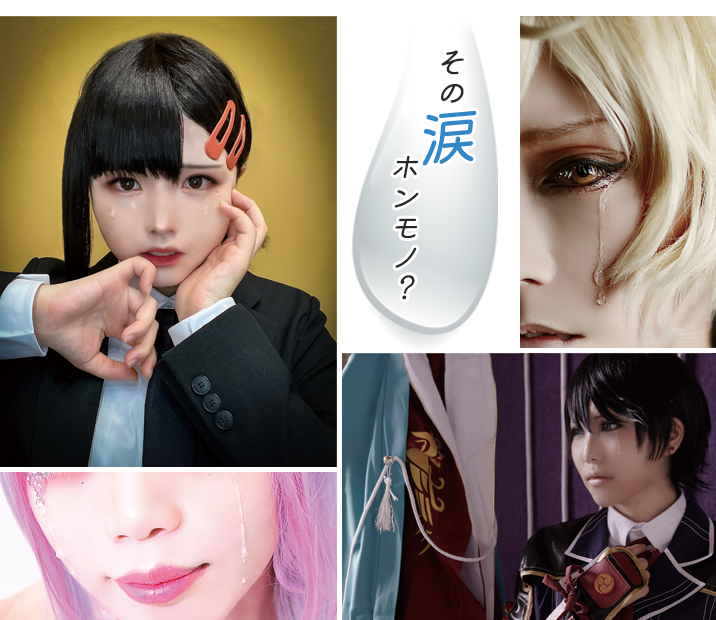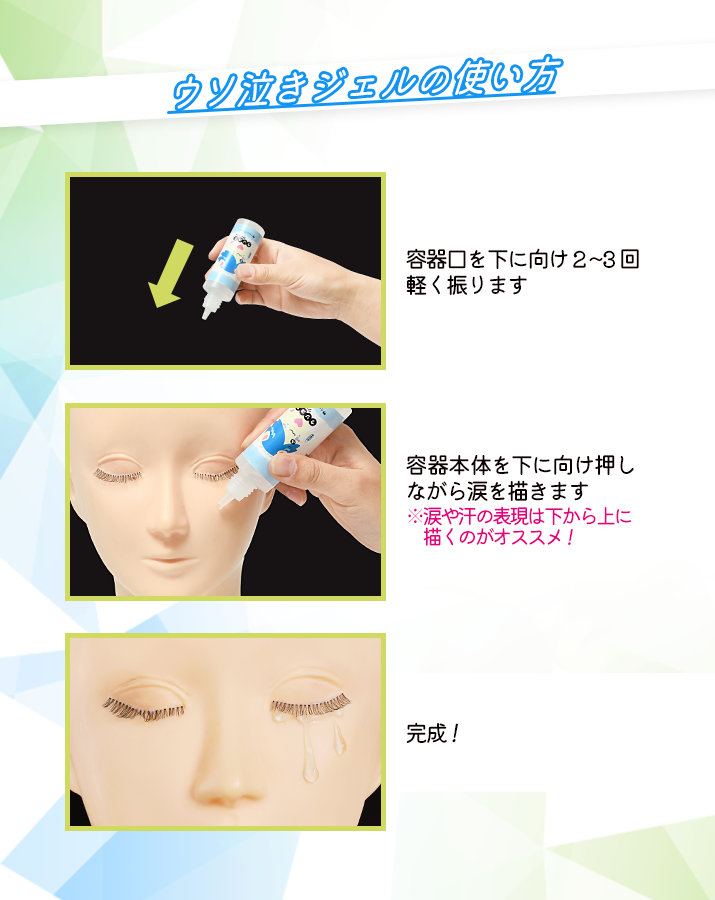 Product introduction video
How to use "NAMIDA GEL AS"
Introduced by Osaka Otaku TV!
This is a method of expressing sweat and tears using "NAMIDA GEL AS".
The same expression method is possible with lie crying gel.
| | |
| --- | --- |
| Product ID | 32048 |
| JAN(EAN) code | 4573353728823 |
| Spec | Gel type (shape memory type) |
| Weight/Capacity | 40g |
| Manufacturer | Made in Japan, cosmetics registered |
| Color | Colorless and transparent (clear) |
| Component | ※I list it in an image. |
*Please discontinue use if it does not suit your skin.
*This is not an eye drop. Never get it in your eyes.


USER'S VOICE