Resin That Can Be Molded With Hot Water KoNeKoNeKo
*Convenience* What is a compare list?
Add the products you want to compare to the list, and you can see only the products you added to the list on the list page.
Even small ornaments and figures-like effects!
A polyester resin that can be easily molded with hot water.
Ideal for making cosplay props such as costume parts and decorations!
The quality of shooting will be greatly improved !!

◆ Characteristics of kneading cat ◆
① Easy!
Mold a free shape in a short time. Parts can be glued together!

② Peace of mind!
You can redo as many times as you like by reheating!

③ Fun!
You can easily create a highly complete model!

Other…
・ You can model without getting your hands dirty ♪
・ It hardens like plastic!
Easy with hot water! Molded resin KoNeKoNeKo Features and usage
Easy with hot water! Molded resin This is an introduction to the features and usage of the KoNeKoNeKo.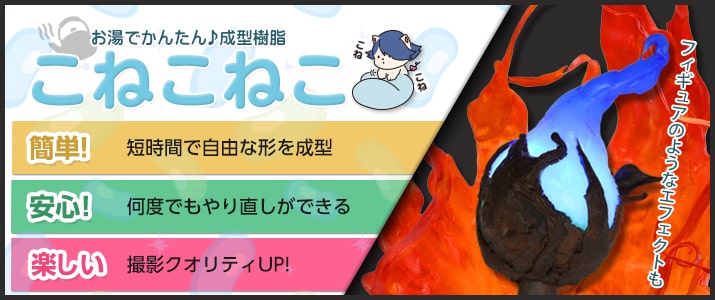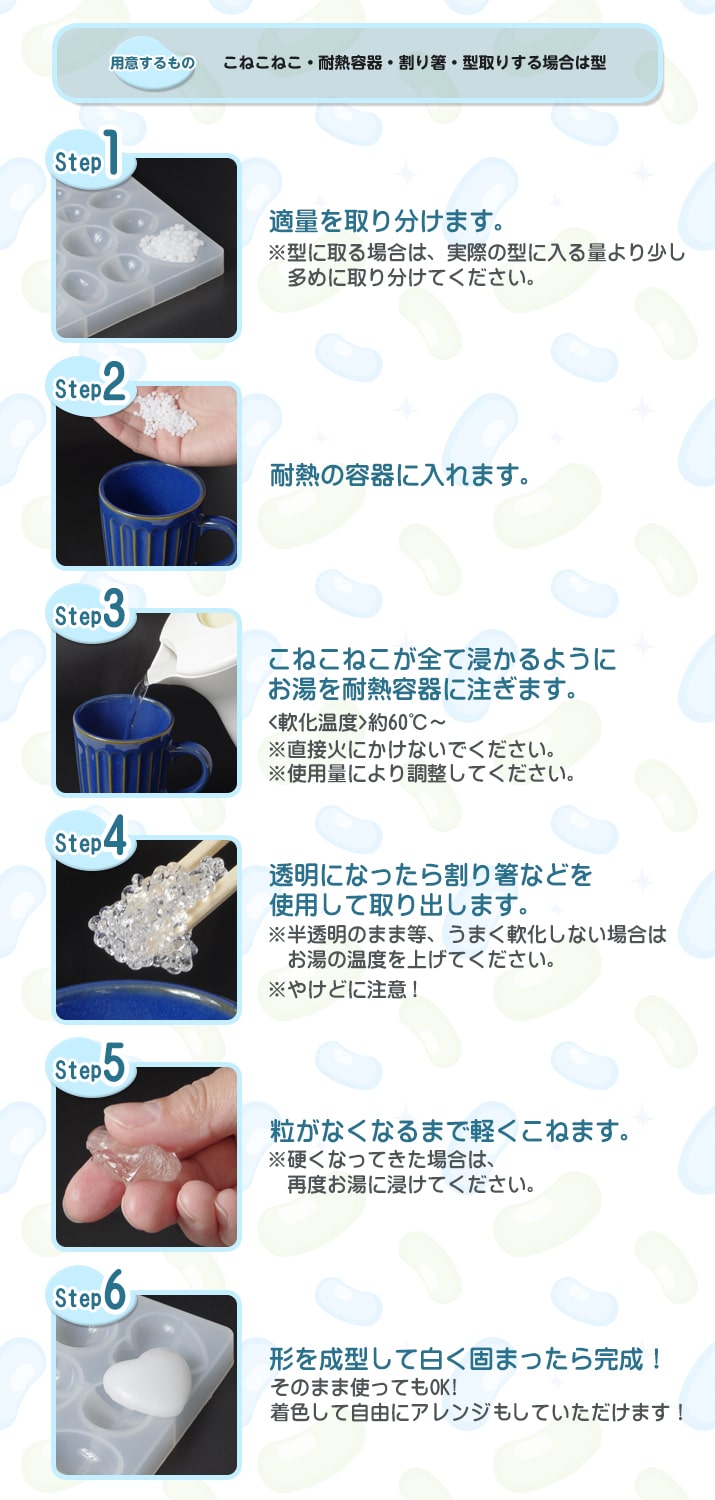 Product introduction video
| | |
| --- | --- |
| Product ID | 27790 |
| JAN(EAN) code | 4573353701659 |
| Weight/Capacity | 50g |
| Material | Polyester resin |
| Color | White |
* Please do not put it near the fire.
* Please do not put it on the fire directly.
* Never lick it or put it in your mouth.
* Please keep out of reach of children.
* Be careful not to get burned due to high temperature when softening.


USER'S VOICE