Handwritten Tattoo Sticker AS
*Convenience* What is a compare list?
Add the products you want to compare to the list, and you can see only the products you added to the list on the list page.
Doesn't use water when pasting !? It's OK even if you don't have a printer! It's a tattoo sticker for handwriting only.
A transparent skin sticker that can be easily handwritten.
You can write your own favorite picture and put it on your face or body.
Let's reproduce the character's mark and pattern!
-Uses skin-friendly medical materials.
-Since no water is used when pasting, you can paste immediately on the spot!
★Protective gel before applying tape
Taping Protective Gel (Hadamamoritai AS)
★Remover when removing the tape
Tape Peeling Liquid AS (Hagasuno tasuketai)
Features and usage of handwritten tattoo sticker AS
Introducing the features and usage of the handwritten tattoo sticker AS.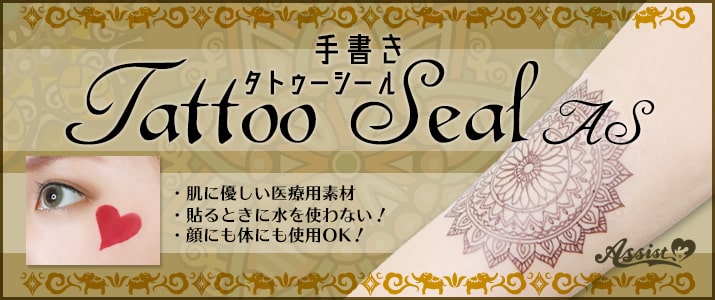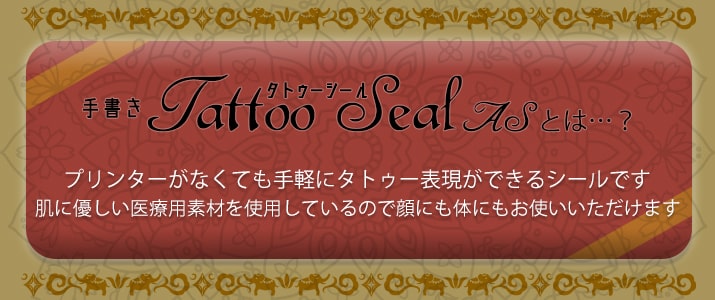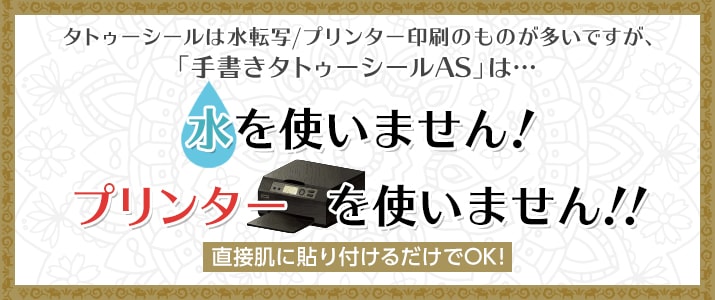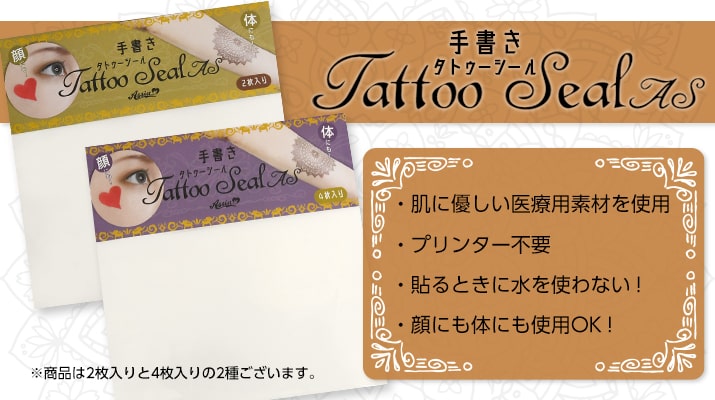 | | |
| --- | --- |
| Product ID | 26055 |
| JAN(EAN) code | 4573353690328 |
| Material | Polyethylene film, acrylic adhesive for skin application, release paper (single-sided release treatment) White |
| Color | Colorless and transparent |
| Size | Overall length: 13 cm x 13 cm, seal size: 12 cm x 12.4 cm |
* Please be careful when storing the product as it may curl due to humidity.

USER'S VOICE