*Convenience* What is a compare list?
Add the products you want to compare to the list, and you can see only the products you added to the list on the list page.
Designed for Cosplay to make shapely nose and nostrils.
・Make nose width and nostrils thinner.
・Reduce nose shadows.
・Transparent tape for less visibility
・Get different nose shapes with different applications.
※ varies on amount used and setting positions
【How to Use】
1. Separate the plastic board. Please be careful not to cut the slit part.
2. Cut the slit from the backing plastic along the line.
※If you pull it carelessly, it will be torn or stretched, so please gently peel it off.
3. Remove the other side from the board, then put the wide part of the tape on the side of your nose.
4. Fold it into the nose while pulling it gently to the center of the nose.
Makeup is OK from the top of the tape! Features of "Eyebrow Eraser AS Tape ver."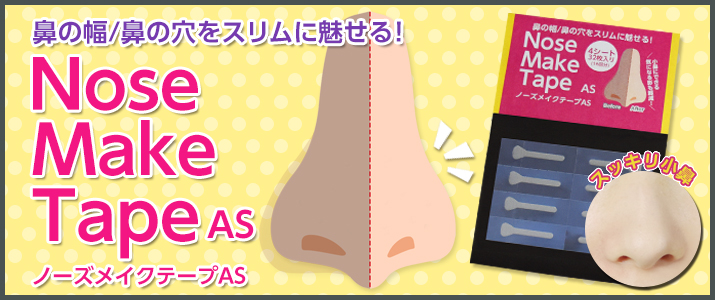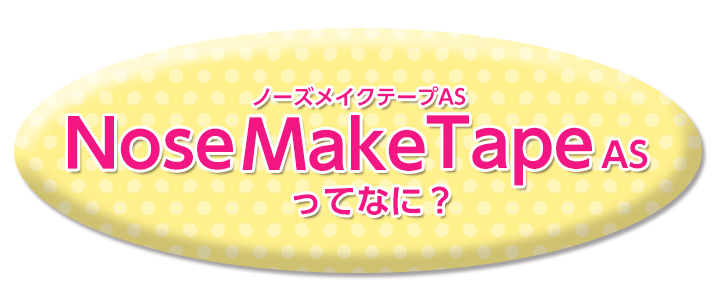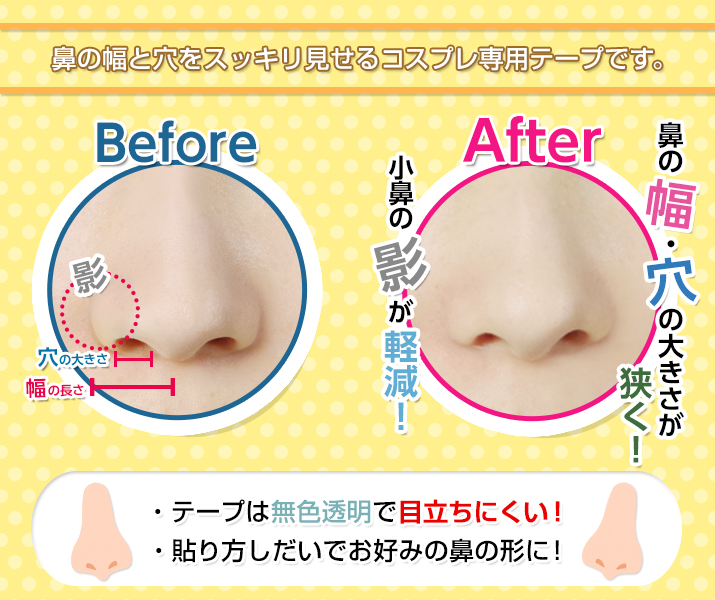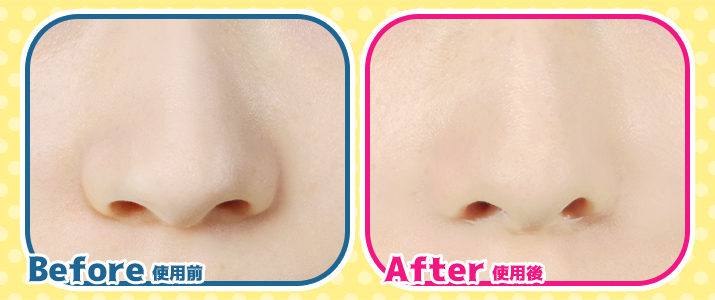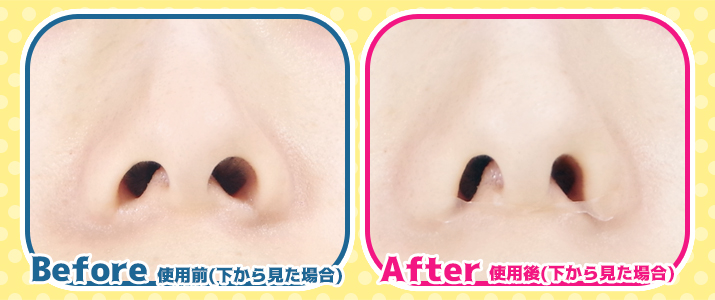 | | |
| --- | --- |
| Product ID | 23602 |
| JAN(EAN) code | 4573353680381 |
| Material | Polyethylene film, acrylic adhesive for skin application, release paper (single-sided release treatment) White |
| Color | Colorless and transparent |
| Size | Length: 20mm, Width: Maximum 5.0mm |
* Please do not put on any place other than the skin.
* Please peel gently and slowly to avoid damaging your skin.
* If you feel a rash, itching or irritation during use, discontinue use immediately and consult a dermatologist.
* Do not use this product continuously for more than 24 hours as it may cause a rash.
* Do not use if you have an idiosyncratic constitution or have had allergic symptoms such as a rash with similar products in the past.
* Do not use on infants.

USER'S VOICE