Basic color sample book No.1
*Convenience* What is a compare list?
Add the products you want to compare to the list, and you can see only the products you added to the list on the list page.

It is a color sample book of Assist Wig Basic.
Ideal for choosing a full wig color.
Recommended for those who want to stick to color!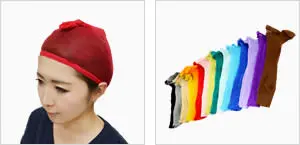 Why not purchase together?
Assist offers a wide variety of essential items for wig wearing.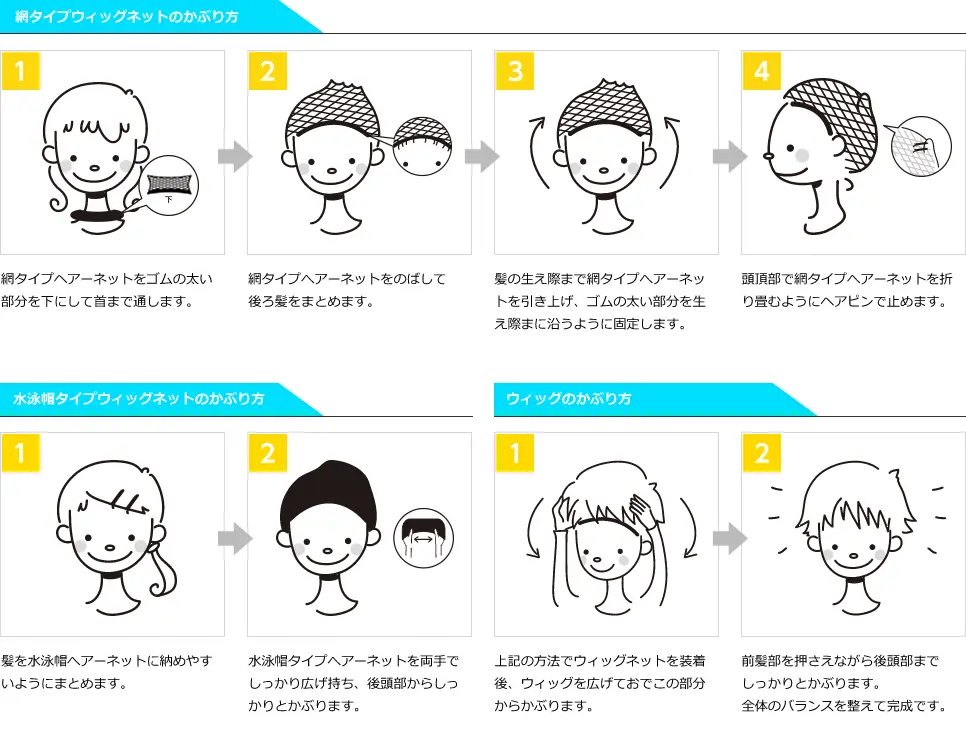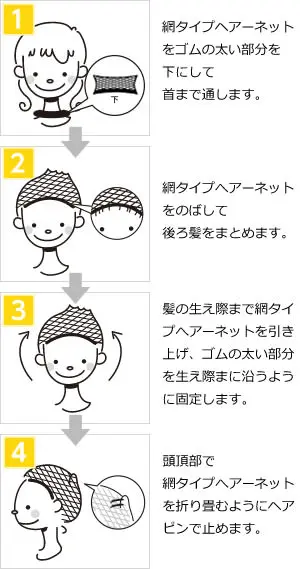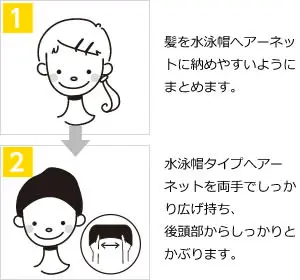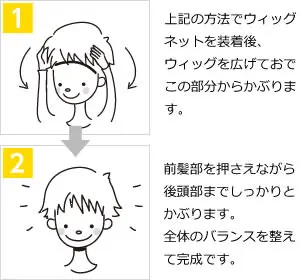 How to store wigs
The processed wig should be placed on a wig stand or head mannequin.
(Please be careful not to get dust on it.)
For unprocessed wigs, please roll and shape the paper inside the inner cap, then cover it with a protective net and place it in the nylon, etc. provided.
*Depending on how you put them away, they may mold, so please store them carefully and carefully.


How to care for your wig
After removing dust, etc., spray "Mr. Sarasara" damage care spray.
Comb the hair with a special wig brush, starting from the lower ends.
①Lower hair ends → ②from the middle down → ③from the top (top of the head) down
Finally, apply a straightening iron to straighten the hair. (Optimum processing temperature: 105°C to 120°C)

| | |
| --- | --- |
| Product ID | 12888 |
| JAN(EAN) code | 4573353674687 |
| Spec | Black, gray, light blue, blue, light green, green |
| Material | Fiber |
| Size | Length: 293mm, Width: 222mm, Thickness: 15mm |
This product may have stains such as bonds attached during the manufacturing process.
There is no problem when checking the color, so we will sell it as a good product.
Please note that.

* Basically, Yu packet support is not possible.
Yu-Packet support is available only when purchased separately, so if you wish, please indicate in the remarks column that you wish to support Yu-Packet.
However, if you have purchased another product and the size exceeds the Yu-Packet compatible size, we will not be able to support it.
In that case, we will usually deliver it. Please note that.



USER'S VOICE