Super long Double Grape NVG-85
Product name
Super long Double Grape NVG-85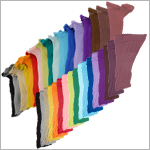 Standard accessories
If you purchase a full color wig with a similar color net, we will attach a net of the same color and a swim cap type wig net.
It is the longest heat resistant long wig long.
It is about 110 cm long style.
Bangs are also long and ideal for processing.
It is a brighter, more reddish purple than violet.
| | |
| --- | --- |
| Specification | Tsutsuji type: 1" round skin top, Heat Resistant Temperature Up to 356°F (180℃). 221°F~248°F(105℃~120℃) Recommended |
| Material | Fiber (not human hair) |
| Manufacturer | Assist wig |
| Color | Double grape (single color) |
| Length | Front: about 38cm, side: about 105cm, back: about 110cm |
| Size | Free size up to 59cm |
After checking the variations, please enter the quantity and put it in the shopping cart button.
Color variations
Category recommended items