Renewal to pupil-friendly UV cut lens HANABI 1Day UV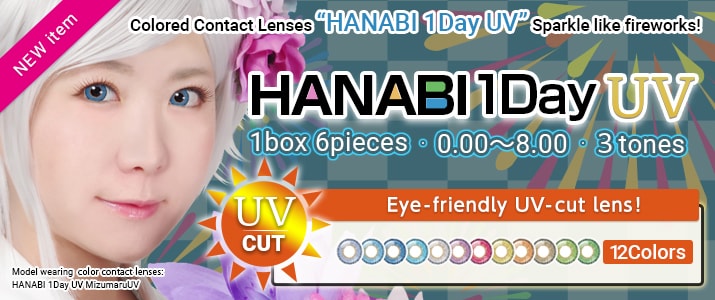 "Assist ChouChou"

is
an original Colored Contact Lenses brand of
any "Assist Wig" cosplay equipment handling.

From Assist Chou Chou,Cosplayer-long-awaited

One day Colored Contact Lenses finally born!!
HANABI 1Day UV の
ポイント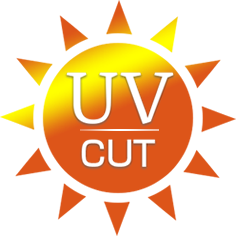 Kind to eyes
For

UV cut lens
Renewed!
UV cut function
Ultraviolet rays are absorbed not only from your skin but also from your eyes. I can not really feel the impact on my eyes. However, it is said that the accumulation of damage may accelerate the aging of the eyes or cause eye diseases.
Since HANABI 1Day UV contains an ultraviolet absorber, it cuts off harmful ultraviolet rays to the eyes significantly.
*Contact lenses formulated with UV absorbers do not replace UV absorbing sunglasses. Also, it does not cut all UV rays that enter the pupil.
Ultra thin lens design
It is a super thin and comfortable wearing feeling with a center thickness of 0.06 mm.
(P: -3.00)
*There is individual difference in the feeling of wearing.
It's not just Colored Contact Lenses
that makes your eyes look bigger !
Colored Contact Lenses
that can express a glowing half eye♪
Adopt radial
fireworks-like edges,
realize a half-eyed nature!
Realizing glowing color
by putting gold
in the color development part!
I can appreciate my eyes a lot
DIA:14.5mm
Colored diameter:13.8mm
Cosplayer-long-awaited
DIA:14.5㎜
1Day Colored Contact Lenses♪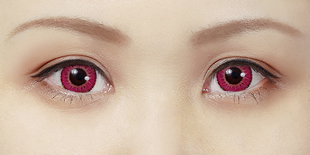 The secret of
sparkling half-eyed colorfuls is★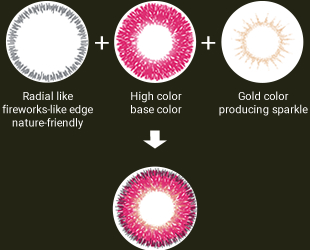 It is also ideal for girls' characters as well as cute and big eyed boy characters! also half and foreigner characters♪
Cosplay industry first! Clean and secure.
I developed a 1Day Colored Contact Lenses outstanding to wear!
It's 1Day (disposable) so it's always clean and safe. It is a strong friend of Cosplayer who is worried about hygiene of color contact! Also, like 1 Month after all it was a waste not to waste · · · such troubles are solved as well! Solve such troubles! Because it uses only as much as you want when you want to use ♪ is also gentle on your wallet♪
Chou Chou's charm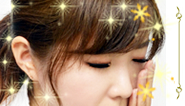 It's 1Day (disposable) so it's always clean and safe.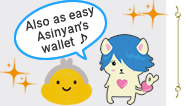 You can use it when you want to use it in a box of 6 pieces, so it is kind to your wallet!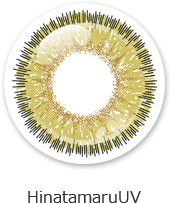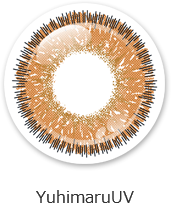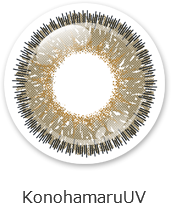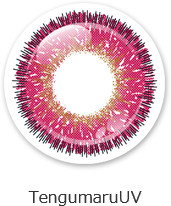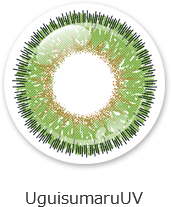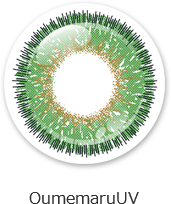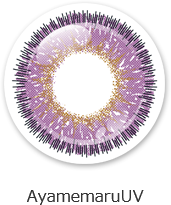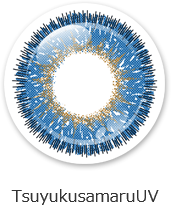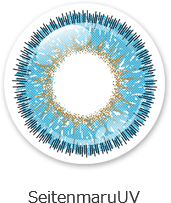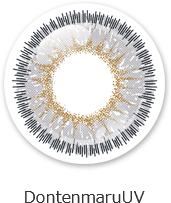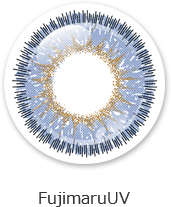 It is a safe and secure Colored Contact Lenses
Only selling Colored Contact Lenses approved
by the Ministry of Health, Labor and Welfare.
In Japan, Colored Contact Lenses are designated as advanced medical management equipment by Ministry of Health, Labor and Welfare. Assist ChouChou sells only Colored Contact Lenses that have been approved by the Ministry of Health, Labor and Welfare in Japan.

HANABI 1Day UV
Color lineup